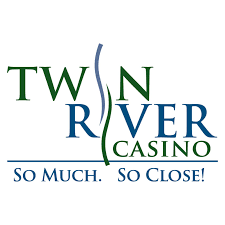 Just months off of a bitter dispute with Management and Laborers Local Union 711 – LIUNA, Twin River Card Dealers have filed paperwork with the National Labor Relations Board to formally sever ties with the embattled Labor Union.
Allegations of improper pension fund accounting …  cancelled health benefits … alleged discrepancies in pension payments that in some cases have spanned decades … poor working conditions … and COVID era worker safety issues have been a constant source of friction between front line casino dealers, the Union, & Twin River Management. A new contract, with a minimal, sub inflationary hourly increase, (see below) has done little to assuage a persistent air of anger & cynicism. (Dealers rely on tips – Under a new contract their hourly wage will "rise" to 6.90$/Hours)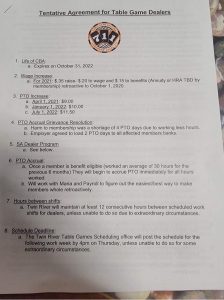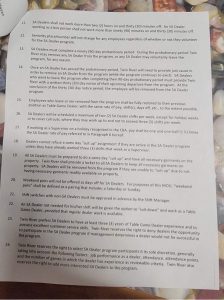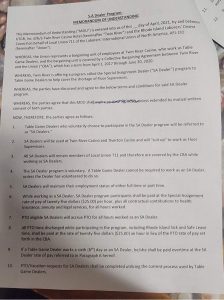 Union Decertification Deadlines
Under Federal Law, LIUNA must post a "Notice of Petition for Election" by April 22, 2021. A "Statement of Position" must be filed by both the Union & Twin River Management by April 27, 2021.
The Coalition has reached out to Twin River Management & Governor Dan McKee's office for comment. Updates will be posted here as they occur. See documentation below, as well as previous interviews.
DCK.01-RD-275595.Letter-to-Petitioner-in-RC-or-RD-case-2

DCK.01-RD-275595.Letter-to-Union-in-RD-or-RM-case

PET.1-2917985941.Handwritten-Decert-Petition.dated-4-14-21

DCK.01-RD-275595.Letter-to-Employer-in-RC-or-RD-case-1

*************************************************************************************************
Prior Coalition Radio Network Reporting
From A January 17, 2021 Social Media Post:
Twin River Diaries: How A Gambling Giant Mistreats Frontline Employees. Revoked Health Insurance? Under Reported COVID Cases? Sub Minimum Wage Pay? Uncertain Hour?
Years ago, The Coalition predicted that Twin River Corporation (Bally's?) would use the revenue generated by it's Gambling Monopoly in Rhode Island to launch an acquisition binge that would eventually A. Develop a national casino "footprint" & B. Relegate Rhode Island to an afterthought. That's already happened. Government has stood idly by as Twin River literally vacuums local capital out of Lil Rhody, outlawing any local non state owned competition. But that isn't even the true scandal here. Working conditions that would not be tolerated anywhere in the public or private sector exist here in staggering fashion
Jen Ruotolo joined The Coalition Talk Radio to share an insiders perspectives of work as a Casino Card Dealer. Revoked Health Insurance. A failure to report Covid Cases. Inadequate sanitary protection (1 Word: Chips). Sub Minimum Wage Pay. Uncertain hours. A reliance on Tips.
*************************************************************************************************
Additional Videos: