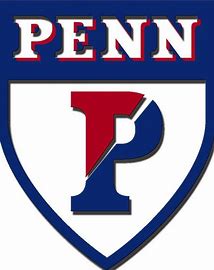 During the COVID-19 pandemic, over 750 registered student groups at the University of Pennsylvania have been able to host virtual events. But Penn students interested in hunting, archery, and shooting are being denied permission for even virtual activities.
Today, the Foundation for Individual Rights in Education 
called on
 Penn to stop engaging in viewpoint discrimination and promptly process the students' application for recognition.
"In refusing to officially acknowledge the hunting club, Penn's administration is missing the mark," said Zach Greenberg, FIRE senior program officer. "Penn must afford these students the same rights and privileges it already provides to its hundreds of student groups."
In March 2020, a group of Penn students applied to register the Hunting, Archery, and Shooting Club to "promote sustainable conservation, marksmanship, and ethical hunting practices through education and training." Despite Penn's ostensible commitment to students' rights and the students meeting all necessary criteria for club recognition, the club's application continues to sit in limbo over a year later, even as other groups receive approval. Penn claims that due to the "nature of the group's mission" it cannot make an approval decision until the university returns to normal operations.
A delayed approval means that the club cannot use university resources to fundraise, advertise, or grow its membership as an official Penn student organization. Nor can the club host virtual events or activities as a registered student group. By continuing to deny registration, Penn prevents the group from meaningfully participating within the Penn academic community.
The group's leadership told FIRE they "understand that the university is facing a pandemic, but it's been over a year; we have watched other clubs be approved during this time and we'd like to be treated equally."
Although Penn officials 
wrote
 that the "nature of the group's mission and potential group activities" may pose public health risks and therefore preclude the group's approval, other clubs focused on in-person activities, such as dance troupes, a cappella groups, and sports teams, have maintained their registration and continue to meet virtually during the pandemic. Additionally, Penn registered other groups in the past year, including the Penn Surf Club, whose mission also clearly promotes outdoor activities that, if conducted, would violate university COVID-19 policies.
Penn's ongoing refusal to process the club's application for registration violates the university's commitment to students' rights. Penn's "
Guidelines on Open Expression
" state that the university "affirms, supports and cherishes the concepts of freedom of thought, inquiry, speech, and lawful assembly."
Support The Coalition Radio Network? Consider A Purchase From Any Of Our Vendors
FIRE 
first wrote
 to Penn on Feb. 4; the university 
responded
 that it was "working hard" to keep the campus safe but did not address the club's application specifically. Today's 
letter
 calls on Penn to immediately process the club's application for registration so that interested students may gather virtually and plan for in-person events after the pandemic.
"We will not let this evasive response stand when students' rights are at stake," Greenberg said. "Today's letter demands that Penn align its actions with its commitment to free expression and association. By engaging in viewpoint discrimination and delaying the club's approval process, Penn is shooting itself in the foot."
The Foundation for Individual Rights in Education (
FIRE
) is a nonpartisan, nonprofit organization dedicated to defending and sustaining the individual rights of students and faculty members at America's colleges and universities. These rights include freedom of speech, freedom of association, due process, legal equality, religious liberty, and sanctity of conscience — the essential qualities of liberty.