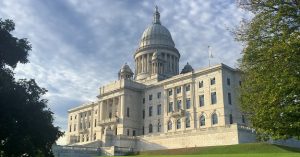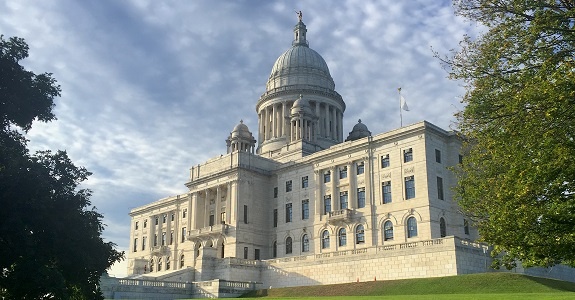 Bill strengthening agreement between state, IGT and Bally's signed into law
Legislation sponsored by House Speaker K. Joseph Shekarchi (D-Dist. 23, Warwick) and Senate President Dominick J. Ruggerio (D-Dist. 4, North Providence, Providence) was signed into law by Gov. Dan McKee, strengthening the agreement between the State of Rhode Island, IGT and Bally's Corporation. The Marc A. Crisafulli Economic Development Act (2021-H 5223A, 2021-S 0040A) represents a $250 million economic development plan that includes securing 1,100 well-paying jobs and proactively protecting Rhode Island's third-largest source of revenue.
Governor signs Ackerman, Cano consumer education legislation
Gov. Dan McKee signed into law legislation (2021-H 5491, 2021-S 0349) introduced by Rep. Mia Ackerman (D-Dist. 45, Cumberland, Lincoln) and Sen. Sandra Cano (D-Dist. 8, Pawtucket) that will require statewide standards in consumer education in public high schools.
Overdose deaths reports bill signed into law
Legislation (2021-S 0713, 2021-H 6014) sponsored by Senate Majority Whip Maryellen Goodwin (D-Dist. 1, Providence) and Rep. Brandon C. Potter (D-Dist. 16, Cranston) was signed into law, permanently requiring the state to analyze overdose deaths to help identify ways to reduce their prevalence.
Support The Coalition Radio Network? Consider A Purchase From Any Of Our Vendors
Governor McKee signs legislation banning child marriages in RI
Gov. Daniel McKee signed into law legislation (2021 H 5387A, 2021-S 0398aa) sponsored by Rep. Julie A. Casimiro (D-Dist. 31, North Kingstown, Exeter) and Sen. John P. Burke (D-Dist. 9, West Warwick) that bans child marriages in Rhode Island by eliminating language in state law that allows individuals under the age of 18 to obtain a marriage license with parental consent.
Senate passes package of justice reinvestment bills
The Senate passed a package of justice reinvestment bills introduced by Senate Majority Leader Michael J. McCaffrey (D-Dist. 29, Warwick) and Sen. Dawn Euer (D-Dist. 13, Newport, Jamestown). The first bill (2021-S 0188A) would reclassify simple possession of 10 grams or less of certain drugs as a misdemeanor. The second (2021-S 0503) would eliminate the $100 fee for the expungement of a criminal record. The third (2021-S 0541) would require a financial impact statement on future bills affecting the Department of Corrections. The measures now head to the House of Representatives, where similar legislation (2021-H 6083, 2021-H 5084) has been introduced by Rep. Scott A. Slater (D-Dist. 10, Providence) and Rep. Jason Knight (D-Dist. 67, Barrington, Warren).
House passes legislation to prevent the financial exploitation of the elderly
The House of Representatives approved legislation (2021-H 5642A) sponsored by Rep. Joseph J. Solomon Jr. (D-Dist. 22, Warwick) that would require financial institutions to train employees to recognize indicators of elderly financial exploitation, and on their obligation to properly report it and place a hold on suspicious transactions. The measure now moves to the Senate, which has passed similar legislation (2021-S 0264A) introduced by Sen. Cynthia A. Coyne (D-Dist. 32, Barrington, Bristol, East Providence).
House approves bill to protect elections cybersecurity
The House approved legislation sponsored by House Innovation, Internet and Technology Committee Chairwoman Deborah Ruggiero (D-Dist. 74, Jamestown, Middletown) to authorize the secretary of state and the Board of Elections to conduct a cybersecurity assessment of Rhode Island's elections system and create systems to protect future elections from cyberattack. The bill now goes to the Senate, where Senate Judiciary Committee Chairwoman Cynthia A. Coyne (D-Dist. 32, Barrington, Bristol, East Providence) is sponsoring companion legislation (2021-S 0835).
Senate advances bills protecting LGBTQ+ rights
The Senate passed several bills to prevent discrimination against the LGBTQ+ community. The bills strengthen protections in housing discrimination law (2021-S 0563), expand civil action protections against discrimination (2021-S 0729), and amend the hate crimes law to include gender identity and expression (2021-S 0803). They are sponsored by Sen. Meghan E. Kallman (D-Dist. 15, Pawtucket, North Providence), Sen. Ana B. Quezada (D-Dist. 2, Providence) and Sen. Stephen R. Archambault (D-Dist. 22, Smithfield, North Providence, Johnston), respectively. The bills now go to the House, where Rep. Edith H. Ajello (D-Dist. 1, Providence) is sponsoring the housing discrimination bill (2021-H 6215), House Judiciary Committee Chairman Robert E. Craven (D-Dist. 32, North Kingstown) is sponsoring the civil actions bill (2021-H 5860) and Rep. Mary Ann Shallcross Smith (D-Dist. 46, Lincoln, Pawtucket) is sponsoring the hate crimes bill (2021-H 6147).
Senate OKs bill allowing restaurants to continue selling drinks with take-out
The Senate approved legislation sponsored by Sen. Hanna M. Gallo (D-Dist. 27, Cranston, West Warwick) allowing Class B liquor license holders and brewpubs to sell certain amounts of beer, wine and mixed drinks with takeout food order through March 1, 2022, to continue bolstering an industry hit hard by the pandemic. The legislation now heads to the House, which passed similar legislation (2021-H 5105A) sponsored by Rep. Jacquelyn M. Baginski (D-Dist. 17, Cranston) on March 4.
Assembly OKs bill designating official state coral
The General Assembly approved and sent to the governor legislation to designate the Northern Star Coral the official state coral of Rhode Island. The bill (2021-H 5415, 2021-S 0067) is sponsored by Rep. Terri Cortvriend (D-Dist. 72, Portsmouth, Middletown) and Sen. James A. Seveney (D-Dist. 11, Portsmouth, Bristol, Tiverton), who introduced it to help call attention to research being done at Roger Williams University to learn about the impacts of climate change and pollution through its effects on the species.