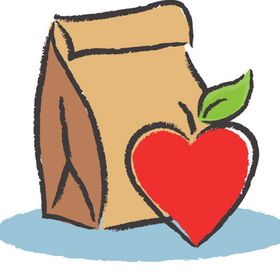 The City of Pawtucket and the Elisha Project have announced their official partnership to make the Elisha Project the official food rescue and food insecurity partner of the city. The partnership was memorialized through the Mayor's Executive Order 2021-0001.
"The City is always looking for ways to partner with our local organizations to best serve our residents," said Mayor Donald R. Grebien. "The Elisha Project provided approximately 5 million pounds of food in 2020 for those with the most need in our state and looks likely to surpass that total this year. I thank George Ortiz and his team for their hard work and look forward to continuing our collaboration here in Pawtucket."
The Elisha Project will be designated as the official Food Rescue / Food Insecurity partner of the City of Pawtucket. This will allow the organization to use the designation in various media formats including advertisements and events with the goal of bringing more resources to our community. The City will continue to work with all food and service providers in the community.
"The word community is comprised of two words which truly depict the city of Pawtucket and its citizens —Common-Unity," said Co-Founder and CEO of the Elisha Project Georg L. Ortiz, Jr. "Throughout the pandemic, Mayor Grebien and his team worked tirelessly with the Elisha Project to execute a plan to combat food insecurity and food waste in Pawtucket. We are humbled by this opportunity and look forward to this partnership."
The Elisha Project, a 501(c)3 organization whose operations center is headquartered in Pawtucket, is dedicated to combatting food insecurity in the city of Pawtucket and throughout the state of Rhode Island. The Elisha Project is a movement that is focused on bringing diverse communities together through service, sharing, teaching and learning – in order to make a positive impact in all communities. The total value of work is approximately $7.5 million.