Stephanie Meuse – RI Day Of Action For A Safe Return To Schools – Rejoins The Coalition Talk Radio!
We Talk: RI Day Of Action For A Safe Return To Schools Finally, A Teacher's Perspective! Minus The Urban Legends
Stephanie Meuse is an East Providence resident, mom of twin toddlers and a 4th grade teacher at The Learning Community Charter School in Central Falls. She is a moderator for "Rhode Island Parents / Educators for Safe Schools," a Facebook group that started in July 2020 and currently has 15,000 members and runs the "Safe Return to School RI" social media campaign.
Facebook Link: https://www.facebook.com/groups/safereturntoschoolri/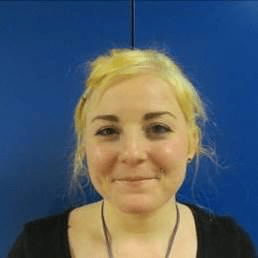 The Coalition Radio Network!
Watch Live @ www.Facebook.com/TheCoalitionRadio or www.CoalitionRadioNetwork.com Outrage Porn Free Civilly Disobedient Media!
The Coalition Talk Radio! Live Sunday-Friday @ 8:30PM Till? Listener Call In @ (401) 205-3738
Like Us @ https://www.facebook.com/TheCoalitionRadio Follow Us @ Twitter Coalition_Radio
#FreeRoss
RI Petition Delivery & Rally for a Safe and Fully Funded Return to Schools
Facebook Event Page: https://www.facebook.com/events/2627593760827008
On Friday, August 14, 2020, parents and teachers from the group Rhode Island Parents / Educators for Safe Schools and Safe Return to School RI will be delivering a petition and rallying at the State House in an effort to convince state leadership to act in the best interest of students, school staff and their encompassing communities by mandating a return to distance learning until more stringent standards of safety in schools are met and funded.
The rally will include a speaking program and in person protest in front of the statehouse and an accompanying car rally (you will find the route description below).  Participants are encouraged to take photos and post them to social media using the hashtag #SafeReturntoSchoolRI.  Participants planning to join the in person rally in front of the State House should wear masks and remain six feet apart from all other participants from outside of their households.
For real time information about rally and route changes, download the free app Signal and submit your phone number here to be added to the group. If you get lost, just navigate back to the procession. Drivers should obey all traffic laws and keep both hands on the wheel.
The Cause
Despite assurances that the state's decisions on Covid-19 prioritize health and safety of students and families and are driven by science and data, the governor and state education/health officials continue to push for a return to in person learning on August 31, despite the climbing case numbers, mounting research about Covid-19 in children and outcries from concerned families, school staff and community members.
"No one should have to feel anxiety or fear about returning to school. We have options, we can do distance learning, and though distance learning was a struggle for many it is the safest choice to keep everyone from being exposed to the virus. If schools reopen, students and teachers will get sick and learning from home will happen. We know very little information about this virus and how it affects kids. God forbid any teacher or children's cases in RI be fatal.
This will affect the whole state and so many people." Ashley Breault said, parent/organizer
Parents and teachers across Rhode Island share feelings of being ignored by Governor Raimondo and the Rhode Island Department of Education as decisions are made without any consultation, feedback or transparency.  The group also gathers to demand the passing of the state's FY 2020-2021 budget.  In the middle of our state's hotspot, in the middle of a pandemic, it is unacceptable for any district in Rhode Island to begin the 2020-2021 SY without a budget.
The Petition
After just one week, over 1,400 Rhode Island families, students, school staff and community members have signed a petition urging Governor Raimondo to hold off on a return to in person learning and to fully fund districts in the state's most vulnerable urban hotspots.  
"We know that our most vulnerable school districts will return to school with the highest degree of risk. Our state says it cares about equity, but we're on a path that will send students in communities with the highest infection rates back into dangerous learning conditions without clearly delineated, fully funded statewide safety mandates."
The petition critiques the current plans for returning to school buildings as currently unfunded and infeasible.  
"…across Rhode Island, we know that school buildings are in disrepair and lack the ventilation necessary to keep school communities safe; that few if any districts have the time and resources to upgrade ventilation systems; that "stable pods" will be destabilized by busing and extra-scholastic activities; and that there is currently no statewide standard for detecting and quarantining positive cases and their contacts."
The signers call on the state government to take the following actions; delay the beginning of the 2020-2021 SY by two weeks, call for a statewide return to distance learning for the fall, revisit the decision to return to in person learning only after seeing how cases fare during flu season, fund needs like childcare for families during distance learning, fund wraparound social services, fund safe and equitable IEP and 504 accommodations, provide districts with time and funding for appropriate professional development to support distance learning and fund accessible technology to provide equitable access to distance learning for all Rhode Island school children. 
View the petition at: https: //tinyurl.com/safereturntoschoolri-petition
Car Rally Route
We will enter the rally route from Francis street, passing by the Providence Place Mall, by taking a left on Hayes street and immediate right to continue up Francis street, passing by the State House on the right.  
The route will continue as follows:
          Right on Gaspee
          Right on Francis