Senator Jessica De La Cruz, amplifying the new, assertive tone of the Senate Republican Caucus that has emerged since her election as Senator Minority Leader earlier this year, is again, in conjunction with the Senate Republican Caucus, demanding accountability, in this case, regarding the "Missing" RICAS Scores from The Rhode Island Department of Education.
Embracing the oversight role that is fundamental to the Legislative Branch of Rhode Island Government, Senator De La Cruz remarked "our children continue to be left behind this constant lack of urgency to discuss the educational impacts and learning loss that have plagued this state for years, even before the pandemic".
The Coalition will follow up with members of the Caucus to expand, & discuss the issue!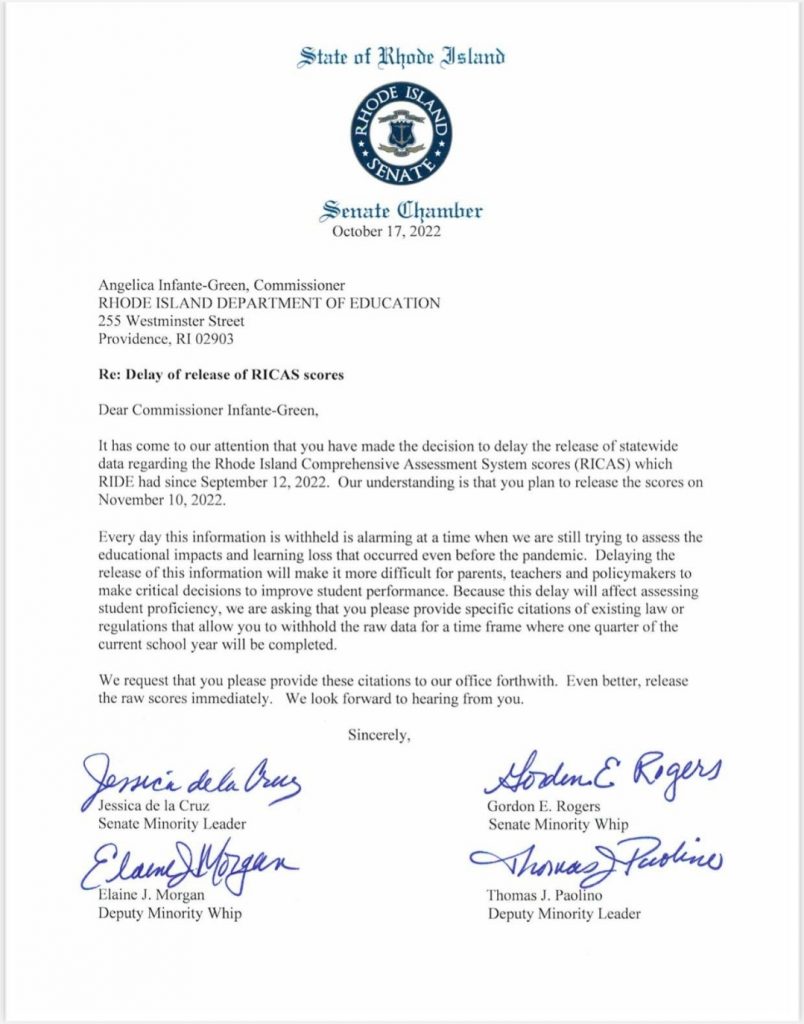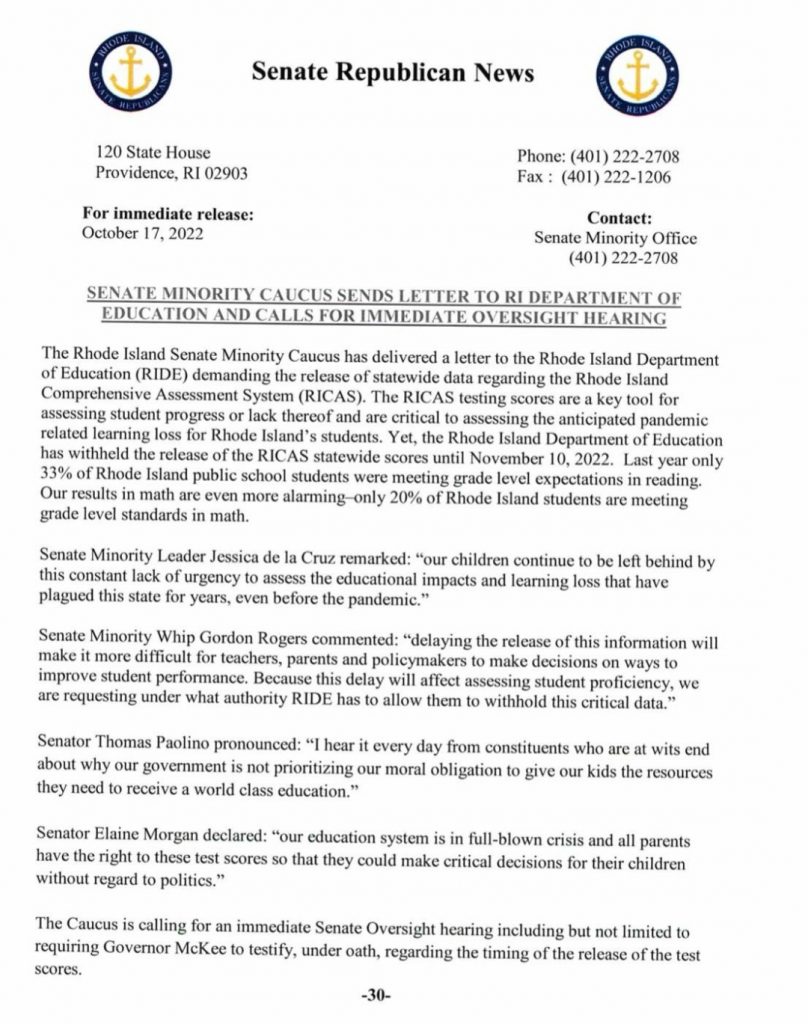 GOP Gubernatorial Candidate Ashley Kalus Draws Hard Line On McKee RICAS Fiasco