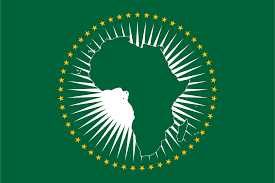 Launch of the AU Monitoring, Verification and Compliance Mission in Ethiopia
12/29/22
We applaud the signing and launch of the African Union's Monitoring, Verification and Compliance Mission (AU-MVCM) in Mekele, another important step toward securing lasting peace for the people of northern Ethiopia.  The United States stands ready to support the AU-MVCM and full implementation of the cessation of hostilities agreement (COHA), which includes disarmament of Tigray People's Liberation Front (TPLF) combatants, withdrawal of Eritrean forces, unimpeded humanitarian access, resumption of essential services, and implementation of transitional justice.
We call on the parties to ensure the protection of civilians as mandated in the COHA and believe the AU-MVCM should play an important role in monitoring and verifying respect for human rights throughout the former conflict areas.  We commend the AU and its High-Level Panel for facilitating agreement on the AU-MVCM.  We look forward to working with AU panel members and the parties to expedite full implementation of the COHA that leads to lasting peace for the benefit of all Ethiopians.  The United States will also continue to support the AU's mandate to prevent, manage, and resolve conflicts and promote peace, security, and stability on the continent.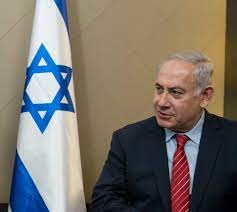 Today, Israel's Knesset voted to ratify a new Israeli government under the leadership of Prime Minister Benjamin Netanyahu.  I look forward to working with the new Israeli government to promote peace, security, and prosperity in the region, and to advance the interests and values that have been at the heart of our relationship for decades.  The deep bonds between the United States and Israel have long been based upon an unwavering commitment to Israel's security and certain shared ideals, including democratic principles and a vision of Israel at peace with its neighbors.  As President Biden said, we will work with the new government to jointly address the many challenges and opportunities facing Israel and the Middle East region, including the threat from Iran, and will continue to support a two-state solution and oppose policies that endanger its viability or contradict our mutual interests and values.  The United States will remain committed to promoting equal measures of freedom, justice, security, and prosperity for Israelis and Palestinians alike.
December 28
Today marks four years that Paul Whelan has spent wrongfully detained, away from his family, suffering through an unfathomable ordeal.  Russian authorities subjected him to a secret trial and sentenced him to 16 years in a Russian penal colony based on secret evidence.  His detention remains unacceptable, and we continue to press for his immediate release at every opportunity. I am committed to bringing home Paul and all U.S. hostages and wrongful detainees held around the world. As the President said directly to the Whelan family, our efforts to secure Paul's release will not cease until he is back home with his family where he belongs.