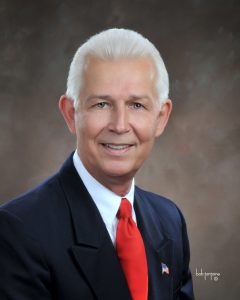 Retired Navy Chaplain Worked Tirelessly Through 2 Election Cycles To Represent Liberty Republican Ethos In The United States Congress
From The Robert Lancia Campaign:
Retired Navy Chaplain and Republican Congressional Candidate, Robert "Bob" Lancia, comments on his Second Congressional Campaign:
"The past three years running for the Rhode Island Congressional District 2 office has truly been an honor and such a pleasure meeting so many Rhode Islanders in my efforts to be an effective voice for the people.
The kindness and support given to both me and my wife Maryann, as we traveled throughout the State together has been so heartwarming.
In politics, a day of reconning always comes and this week has been the time for reflection to decide what is best for my supporters, my well-wishers, the citizens of District 2, my wife Maryann, and the Republican Party as well.
After asking the good Lord for guidance, talking life decisions over with my wife, national supporters, as well as with the Rhode Island Republican Party leadership.
I have decided to stay very active in politics, in one way or another, to make sure the voices who have reached out to me are not left out of any conversations.
With that said, I have made the hardest decision of my life and decided that this time in history is not the right time for me, therefore, I will not be continuing my campaign for the Rhode Island Congressional District 2 seat.
I know many of my supporters will be shocked, disappointed and some even heartbroken over this decision. We, as America First Patriots, must stay engaged and ensure that, as the Republican Party and its candidates move forward, they all do so with Constitutional purpose and ensuring the integrity of the election system.
I look forward to helping elect Rhode Island Republicans up and down the ticket this November."