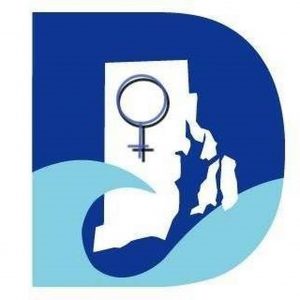 The Rhode Island Democratic Women's Caucus is sad to announce that our Chair, Liz Gledhill, will be stepping down from her position. Her last meeting as Chair will be June 23, at our in-person fundraiser at Riffraff Bookstore and Bar patio, in Providence. (Tickets on sale at the Women's Caucus website.) 

"We will miss Liz. She has done a terrific job as our Chair," said RI State Senator and Women's Caucus Executive Committee member, Jeanine Calkin. 

Gledhill was accepted into Brown University's Master of Public Health program and will begin her studies in Fall 2021. 

"I've loved serving as Chair, and I am so proud of all we have done in the last two years," said Gledhill, "but I'm returning to school in the fall to get my Master's degree and will not have the time needed to run the Caucus effectively. It's a bandwidth issue only."


Support The Coalition Radio Network? Consider A Purchase From Any Of Our Vendors
Gledhill has been the Chair of the RI Democratic Women's Caucus since it was founded. Prior to that she was also elected as Chair of the state party's Women's Caucus.  

"I joined the Women's Caucus to work with smart women, and Liz is one of the smartest. The Caucus's loss is Brown University's gain," said Women's Caucus Executive Committee Member, Jan Shapin. "More importantly, Liz is wise, kind, and funny. Just the leader we needed in the last two tumultuous years."

The Rhode Island Democratic Women's Caucus was formed in 2019. The organization was founded in response to bylaws changes of the state's Democratic Committee. The bylaw changes severely limited the autonomy of the caucuses, making it impossible for the state party's existing Women's Caucus to serve its mission. As Chair, Gledhill helped found the new organization, which is not affiliated with the state party. 

"There is no greater honor than to be trusted to lead, and I am forever grateful to our members for trusting me to that these last two years," Gledhill noted. 

During her tenure as Chair, the Women's Caucus membership has more than doubled. The Caucus raised $21,000 in order to support 2020 candidates. 83% of the Caucus endorsed and supported candidates won their elections. The RI Senate has an equal seating of male and female senators, and the House has a new Speaker. 

The Women's Caucus will hold a candidate search, and subsequent election, for a new Chair this summer.