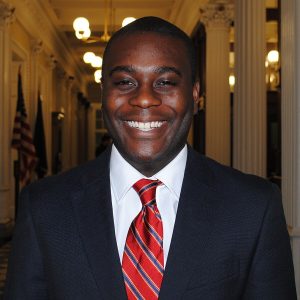 Statement from Gabe Amo, Candidate for U.S. Congress, on Today's Scheduled Vote in the U.S. House of Representatives to Avoid Catastrophic Default
From The Gabe Amo For Rhode Island CD 1 Campaign:
Today, Gabe Amo released the following statement ahead of tonight's scheduled vote on the bipartisan compromise bill to lift the nation's debt ceiling and avoid default.
"Thanks to the hard work of President Biden and my former colleagues in the Biden-Harris Administration, there is a bill in Congress that would protect our nation's economy and the benefits we have promised to Rhode Island's seniors, veterans, and working families," said Amo. "Congress must act today to send the bill to the President's desk, and if I were in Congress, I would be a yes vote.
"Governing is about making compromises, which this bill certainly is; while there are elements of the bill I am not thrilled about, Congress must get it across the finish line today to prevent catastrophic default. In Congress, I will work to ensure that the I.R.S. has the resources it needs to do proper tax enforcement. I also believe that people on income and food assistance must be supported and not have unfair burdens put on them.
"For months, extremist Republicans have put partisan politics before the well-being of the American people and our economy. The fact that the United States is even this close to the brink of default is unacceptable, and is entirely the result of political gamesmanship by Congressional Republicans."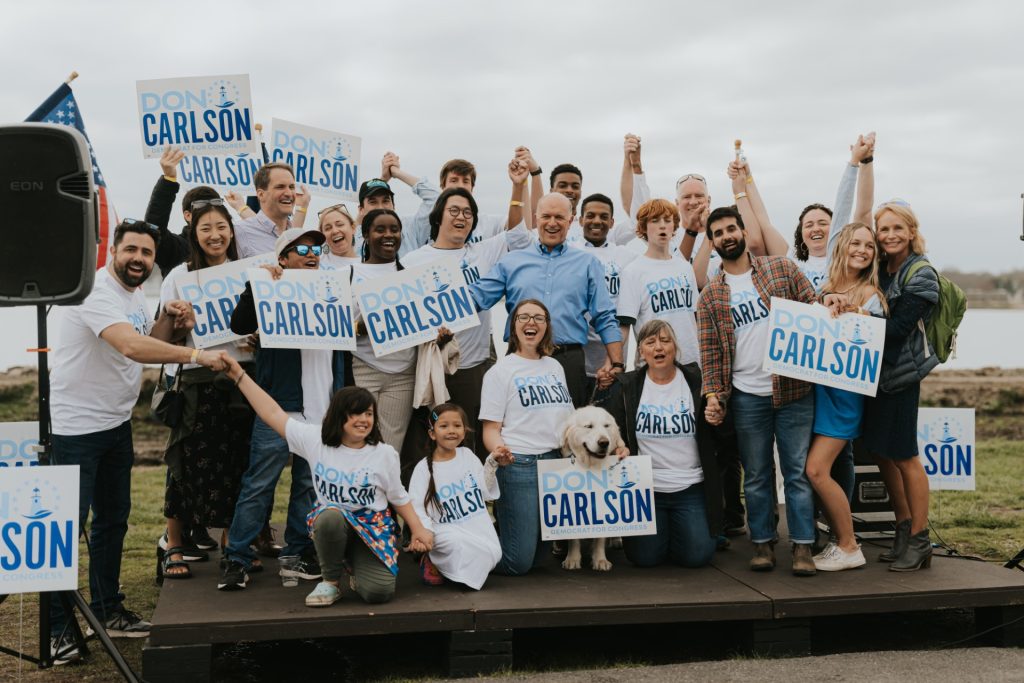 Statement from Don Carlson Regarding Congressman David Cicilline's Final Day
From The Don Carlson For Rhode Island CD 1 Campaign:
"Today, on his final day representing Rhode Island, Congressman David Cicilline is leaving behind a legacy we can all be proud of. Since 2011, Congressman Cicilline has been a fierce advocate on a host of issues close to my heart, especially gun safety, LGBTQ+ rights, reproductive freedom, and veterans affairs.
As I set out on this journey to succeed him in office, I am proud to follow where Congressman Cicilline had the courage to lead. I was honored that he came to Yale Law School to spend the day with my students and share with us how he sees his legacy of accomplishment and views the challenges ahead. It was a tremendous privilege to see the first district of Rhode Island through his eyes.
David will go on to have a robust and lasting impact on the people of RI through the philanthropic work of the Rhode Island Foundation, which touches and improves so many lives of our fellow citizens. "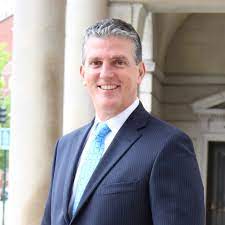 Former Attorney General Patrick Lynch Endorses Gabe Amo for Congress
From The Gabe Amo – Congress Campaign:
Today, Gabe Amo for Congress announced that Patrick C. Lynch, 72nd Attorney General of Rhode Island, endorsed Amo's campaign in the special election for Rhode Island's First Congressional District. Lynch previously considered running for the seat, but is putting his full support behind Amo.
"As a lifelong resident of the First District, I proudly endorse a fellow native son of Pawtucket, my friend, Gabe Amo," said Lynch. "I've known Gabe for decades — from volunteering on my campaigns to working in the policy and legislation department of my office to witnessing him rise to the heights of government in the State House and the White House. I'm proud that he's committed his career to service and I ask my fellow First Congressional District voters to support him. Since I left office, I rarely get involved in politics too vocally, but the stakes are too high in this race. We need to elect Gabe, so that Rhode Island can have an effective and experienced leader in Congress."
"Former Attorney General Patrick Lynch has not only been a mentor to me, but was a pathbreaking leader on so many fights that I want to take on for Rhode Islanders in Congress," said Amo. "Like General Lynch, I will stand up to protect our environment, including our most valuable natural resource, Narragansett Bay; I will protect the most vulnerable, elderly residents and low-income children, on critical issues like safe housing; I will always fight for LGBTIA+ equality; and I will work to protect communities from the fear of gun violence. I'm honored to receive his endorsement and I look forward to the opportunity to build upon his legacy of service from day one."
Amo receives this endorsement as his campaign continues to build momentum across the 19 cities and towns of the district. The campaign recently launched a tour through the district; follow along at #GabeOnTheRhode on Twitter (@gabeamo), Facebook (Gabe Amo for Congress), and Instagram (@gabeamoforcongress).
About Patrick C. Lynch, 72nd Attorney General of Rhode Island
Serving from 2003 to 2010, Patrick C. Lynch was the 72nd person to hold the office of Rhode Island Attorney General since its inception in 1650. A former State prosecutor, he made reducing juvenile crime the centerpiece of his administration, believing that the career criminals of tomorrow start off as the youth offenders of today. Lynch has had a strong voice in the shaping of legislation aimed at toughening the state's criminal justice system, advancing the rights of victims, and affording additional protections to consumers.
As Attorney General, Lynch visited at least a school a week – making hundreds of such visits during his time as Attorney General – to speak to children about making good choices in their lives. "Talking to kids in their classrooms is much better than prosecuting them in our courtrooms," he tells parent and teacher groups. He is also an unwavering advocate for the Rhode Island Judiciary's anti-truancy and anti-drug initiatives, the Truancy and Drug Courts. In 2004, the New England Association of Drug Court Professionals presented him with its President's Award for his "support of drug courts and their graduates."
A 1987 graduate of Brown University, Attorney General Lynch earned his law degree from Suffolk University Law School. As a Special Assistant Attorney General from 1994 to 1999, he prosecuted cases at every level of Rhode Island's criminal justice system and led the State's prosecution of gang-related offenses. Lynch worked for one of Rhode Island's top law firms until the 2002 election, which capped his first campaign for public office.
About Gabe Amo, Candidate for Congress
Gabe Amo is a proud Rhode Islander, a Pawtucket native, and the son of Ghanaian and Liberian immigrants. His mother is a nurse and his father is a small business owner. He graduated from Moses Brown School in Providence, where he was President of the Student Senate and received the Rhode Island Secretary of State's Civic Leadership Award. Gabe graduated from Wheaton College magna cum laude, Phi Beta Kappa, and was also President of the Student Government Association. He received a Truman Scholarship for public service, and after graduating, received
a Marshall Scholarship to study public policy at Oxford.
Gabe's commitment to service inspired him to work in the Obama and Biden administrations, as well as for former Governor Gina Raimondo. Under President Obama, Gabe served in the White House Office of Intergovernmental Affairs. He was then appointed by former Rhode Island Governor Gina Raimondo to serve as her Director of Public Engagement and Community Affairs. Most recently and until April 2023, Gabe served as Special Assistant to the President and Deputy Director of Intergovernmental Affairs, where he served as President Biden's principal liaison to mayors and local elected officials.