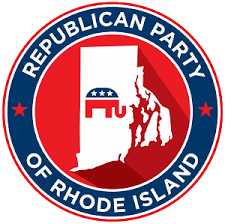 From The Rhode Island Republican Party:
Earlier this week, Governor Dan McKee, House Speaker K. Joseph Shekarchi, and Senate President Ruggerio announced a deal on next year's state budget. It included some tax relief but did not include a suspension of the state gas tax. This deal was announced on the same day gas prices in Rhode Island hit $5 a gallon. Meanwhile, other northeastern states like Connecticut and Maryland have temporarily suspended their state gas tax because of the rise in gas prices that occurred during the Biden administration and began prior to the Russia-Ukrainian War.
The R.I. Republican Party has the following comment:
"We are pleased that the proposed budget will include some tax relief, which Republicans have called for over the years. For example, the state budget will include the completion of the car tax phaseout which was originally promised by former House Speaker Nicholas Mattiello in October 2016 in response to being challenged for reelection by Republican Steve Frias. It will also include a phase-out of the income tax on military pensions, which has been supported by Republican legislators. However, with gas prices above $5 a gallon, we must suspend the gas tax now.
"Rhode Island has an $878 million dollar surplus. There is enough money in the state treasury to temporarily suspend the state gas tax until gas prices come down to a more reasonable level. The question is not whether we can afford to pay for a reduction in the gas tax reduction but why do the politicians running the state house refuse to reduce the state gas tax?
Is it because these politicians are listening to radical environmentalists who do not want the price of gas to come down because they want to penalize people for driving a gasoline-powered car?
Is it because certain unions do not want the gas tax suspended since it could impact construction projects or RIPTA operations?
Is it because they do not want to give credit to Republican Senator Jessica de la Cruz, who was the first Rhode Island elected official to come up with the idea of suspending the state gas tax in order?
Whatever the reason, the result is the same. Rhode Islanders are paying more than they should for gas right now. Gas is now $5 a gallon in Rhode Island. It wouldn't be that high if McKee, Shekarchi, and Ruggerio simply agreed to suspend the gas tax.
Next time you fill up your car, remember you are paying more than you should because state house Democrats refuse to suspend the state gas tax although they have nearly a billion-dollar surplus."