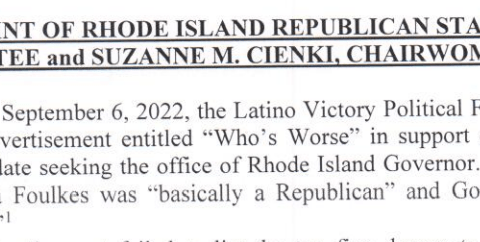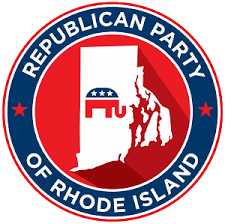 Friday, Sue Cienki, Rhode Island Republican chairwoman, filed a complaint with the Board of Elections against the Latino Victory Political Fund for their television advertisement in support of R.I. Secretary of State Nellie Gorbea.
Their advertisement failed to disclose their top five donors as required by state law.
Cienki stated, "While Gorbea portrays herself as a champion of fair elections, the biggest supporter in her losing campaign, the Latino Victory Political Fund, blatantly refused to follow state campaign finance law.
Despite repeated media stories about how the Latino Victory Political Fund was not in compliance with state law, they never changed their ad and Gorbea never called on them to do so. Although Gorbea lost, her allies should be held accountable."
Cienki concluded, "The ad gave good advice to McKee. McKee was told 'better lawyer up' because of the FBI investigation into his ILO contract. Now, I think the Latino Victory Political Fund should take its own advice over its own illegal ad."
RIGOP Latino Victory Fund