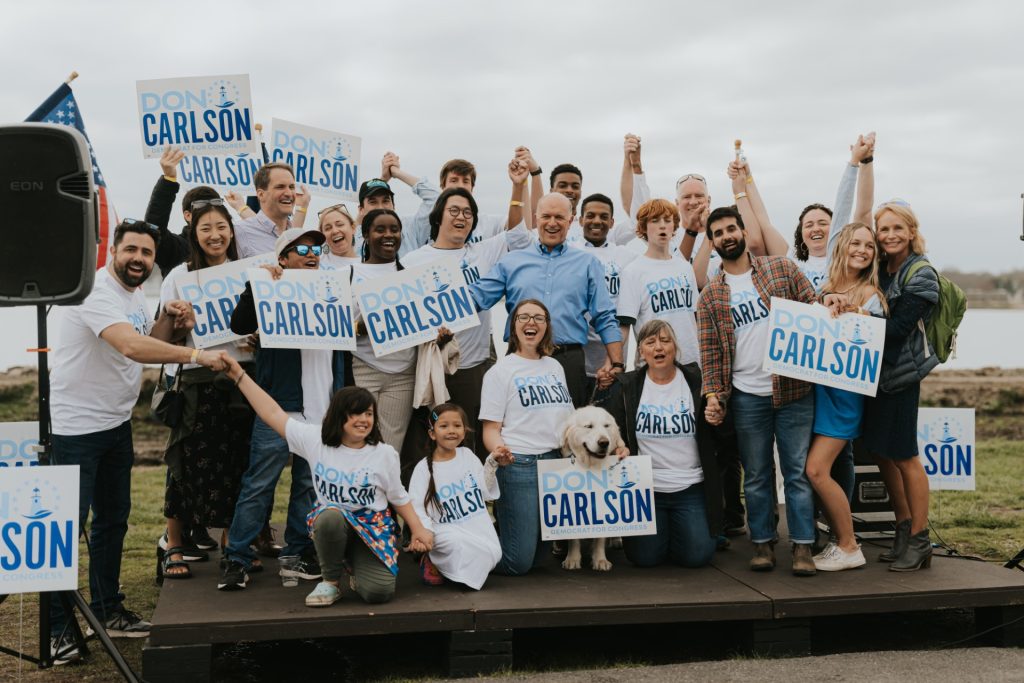 Barrington Town Council President Carl Kustell Endorses Don Carlson for RI-01
From The  Don Carlson For Congress Campaign:
Today, Barrington Town Council President Carl Kustell announced that he is endorsing Don Carlson in the race for the First Congressional District.
"Don Carlson came from working-class roots, achieved remarkable success in the renewable energy sector, and understands Congress from his early experience as Joe Kennedy's Legislative Director. Don's unmatched professional background, leadership skills, and exemplary character will yield results for Rhode Island in the form of renewable energy infrastructure, good-paying jobs, and strong support for our schools. In Congress, Don will fight hard for reproductive rights, gun reform, and voting rights. Don Carlson has my enthusiastic endorsement for Rhode Island's First Congressional District," said Town Council President Carl Kustell.
"Carl's enthusiastic endorsement means the world to me because he is one of the finest and most dedicated public officials I've met through this whole campaign. His commitment to Barrington is extraordinary and his vision for the community is inspiring," said Don Carlson. "Carl is both a lifetime student and a brilliant practitioner of the art of leadership. He is among the best of a new generation of leaders who will take RI into an era of competent government and economic growth. To be endorsed by an elected official of his caliber is a profound honor."
Carlson has also received endorsements from Congressman Jim Himes (CT-04) and the LGBTQ+ Victory Fund.
The Coalition Radio Network Will Often Suggest Materials Related To The Article Subject Matter. The Coalition May Receive Commissions From Purchases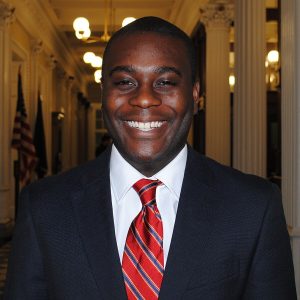 Congressional Black Caucus PAC Endorses Gabe Amo for Congress
The endorsement supports Amo's bid to be the first Black congressperson from Rhode Island
From The Gabe Amo-Congress Campaign
Today, Gabe Amo, candidate for U.S. Congress, announced that the Congressional Black Caucus PAC has endorsed his campaign to represent Rhode Island in Congress.
"The Congressional Black Caucus PAC is pleased to endorse Gabe Amo's campaign for Congress," said CBCPAC Chairman Representative Gregory Meeks.
"At this moment in our history, when so many of our rights and freedoms are under attack, we need strong, effective leaders like Gabe in Congress. Gabe will stand up to extreme MAGA Republicans and work to get things done for Rhode Islanders: pass common sense gun safety legislation, protect Social Security and Medicare, and protect a woman's right to choose. We look forward to supporting Gabe's campaign and ensuring that he is elected to the U.S. Congress."
"I am so honored to have the Congressional Black Caucus PAC join #TeamGabe today," said Amo. "This endorsement validates the momentum that our campaign has been feeling all throughout the First District."
"The CBCPAC has previously endorsed a remarkable collection of public servants, including the top-ranking Democrat in the House Rep. Hakeem Jeffries of New York, Assistant Democratic Leader Rep. Jim Clyburn of South Carolina, Chair of the CBC Rep. Steven Horsford of Nevada, and Whip of the CBC Rep. Marilyn Strickland of Washington. I look forward to working alongside them and so many others in the U.S. Congress."
The CBCPAC supports candidates "who will serve their communities with passion, dignity, and above all else, integrity." The CBCPAC's endorsement is a vote of confidence for Amo's experience to serve in Congress right now to protect communities from gun violence, codify the protections of Roe v. Wade into federal law, and stand against attacks from extreme MAGA Republicans who are working to cut Social Security and Medicare.