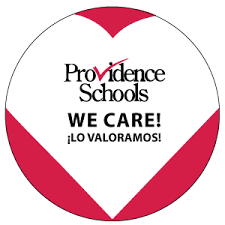 From The Providence Public School District:
The Providence Public School District (PPSD) is announcing that schools will be open tomorrow, September 8, 2023. There will be no outdoor recess and only select afterschool activities will be held district wide.
In order to ensure the safety of students, teachers and staff, the District will be taking the following precautions:
Principals and leadership teams at schools will continue to monitor ambient temperatures and make accommodations to maximize airflow.
The maintenance team will be entering the schools early to open windows for circulation as well as start fans and air conditioning units.
Our operations team will be deploying an additional 150 fans to school buildings.
Our operations team, in partnership with the ABM facilities team, and Sodexo food services will be procuring and distributing ice to all schools throughout the day.
Water will be on hand through water bottles and self-serve water stations.

To Families and Staff: Please pack a reusable water bottle in your bag tomorrow morning. We also suggest filling a bottle with water and freezing it overnight to bring into school tomorrow.
To Families and Staff: If able, please pack electrolyte water as it helps with hydration.

Schools will be keeping students indoors during school hours.
School buses will also be equipped with water during the afternoon runs.
Please emphasize with your children and fellow staff the importance of staying properly hydrated and taking precautions to prevent heat exhaustion.
Families are reminded to please ensure that children are dressed appropriately for the hot weather. They should wear light-weight, light-colored, loose-fitting clothing in breathable fabrics. Please also ensure that your child brings a bottle or reusable container of water to school. If your child waits for a bus, remind them to wait in the shade if possible.
In anticipation of continued record heat in the months to come, PPSD is working with our facilities management team to procure more air conditioning units for all classrooms. In schools where the electrical capacity is limited, the PPSD team is looking at plans for electrical upgrades.
Spaziano and D'Abate have a three-day delay in the start of school, they will begin on Monday, September 11.
We understand the challenges that extreme heat conditions can bring, and we appreciate families' cooperation and understanding. The safety and well-being of our students and staff are of the utmost importance, and we will continue to monitor the weather.