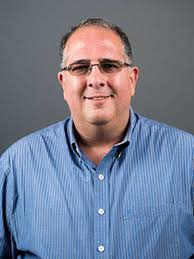 In his first, post election appearance, Professor Andrew Hernandez Ph.D. Rejoins The Coalition To "Discuss, Well, Everything!" From the excesses (crimes against humanity?) of The Trump Administration .. to an analysis of the immigration record of the Obama Administration .. and moving forward to the puzzling? disturbing? appointment of Cecilia Munoz to the Biden Transition Team .. it's an illuminating hour of all things Border. Plus, a frank discussion of the impact of Covid on both Mexican and American economies .. peoples .. governments.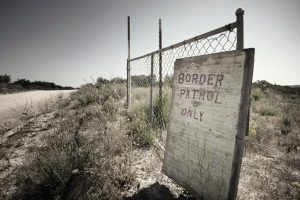 Source: www.WNMU.org
Ph.D. in History, University of New Mexico (2003); Doctoral Dissertation: "The Indian Slave Trade in New Mexico: Escalating Conflicts and the Limits of State Power"
M.B.A., Western New Mexico University (May 2009) M.A. in History, New Mexico State University (1996); M.A. Thesis: "On the Defensive: Foreign Military Assistance to the Sandinistas in Nicaragua, 1979-1993"
B.A. in History, Texas Christian University (1993)
COURSES OFFERED (2006 to present) Inter-American Relations; Latin America and the Cold War; Central America; History and Historians; Social Sciences Senior Seminar; The Drug Wars; The Institution of Slavery; Modern Latin America; Colonial Latin America; Western Civilization I and II
Cecilia Munoz, Defender of Family Separations Under Obama Administration, Joins The Biden Transition Team
Also Watch: The Bandit Wars With Andy Hernandez
What Do You Think? Please respond in the comments below. And a favor? If you find our work informative, thoughtful, and maybe just a little? controversial? Please take a moment to subscribe to this YouTube Page.
The Coalition Talk Radio – Outrage Porn Free/Civilly Disobedient Media!
Watch Live @ www.Facebook.com/TheCoalitionRadio or www.CoalitionRadioNetwork.com
The Coalition Talk Radio! Sunday-Friday @ 8:30PM Till ? Listener Call In @ (401) 205-3738 Like Us @ https://www.facebook.com/TheCoalitionTalkRadio Follow Us @ Twitter Coalition_Radio #FreeRoss