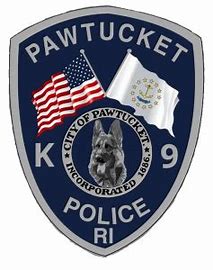 The Pawtucket Police Department is asking residents to report any illegal fireworks they may observe this year to the Department following approximately 1,300 calls for service regarding fireworks in 2020.
The Department announced that it will be deploying additional resources this year for a zero tolerance approach to the use of illegal fireworks.
"We are asking the public to please contact us at 401-727-9100 if you observe illegal fireworks," said Acting Public Safety Director and Chief Tina Goncalves. "If you see anything, please don't hesitate to contact us and we thank the residents in advance for their help and cooperation. With the assistance of everyone we hope to reduce the number of fireworks-related complaints."
Residents with questions on the RI General Law on fireworks can find more information at the RI State Fire Marshall's page here.
The Pawtucket Police Department has also announced that the public can now leave anonymous information regarding the buying, selling, or use of illegal fireworks with the Community Policing Unit at 401-729-5847 or email CPU Sergeant Dan Ashworth at dashworth@pawtucketpolice.com. Please note that the Community Policing Unit office is not staffed 24 hours a day, therefore contacting the office is not advised when fireworks are actively being used and residents should please contact dispatch at 401-727-9100 in that case.
Support The Coalition Radio Network? Consider A Purchase From Any Of Our Vendors