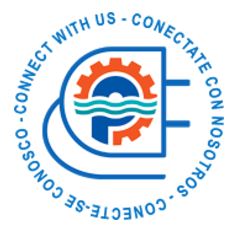 The Cities of Pawtucket and Central Falls are taking action to appoint a Special Master for the property at the old Pawtucket/Central Falls Train Station on Broad Street through a filing in Superior Court. The cities hope that this move will allow the Special Master to take control of the property, preserve the deteriorating building, and report the current status of all safety and code violations and how to address those.
Since 1959 the Pawtucket-Central Falls Train Station has remained permanently closed, in part due to the deteriorating condition of the building located on Barton and Broad Street in Pawtucket.
Since then, the building has been considered for various development projects over the years including a residential development in 1972, was considered for the National Register of Historic Places in 1984 but was deferred due to the state of the property, and only was used in part in 2005 for commercial space.
"We are saddened to see this property is such disarray," said Pawtucket Mayor Donald R. Grebien. "It has become a location with numerous health and safety violations and a burden on both the Pawtucket and Central Falls Public Safety Departments. This building has fallen into such disrepair, and it is disheartening. We are trying to preserve what we can."
"The severity of the public health and safety crisis at this property has forced the cities' hand," said Central Falls Mayor Maria Rivera.  "From squatters to overdoses to a rotting building that is falling on the Amtrak line and endangering our firefighters, this property is the definition of a public nuisance. I want to thank Mayor Grebien for his partnership in working together to tackle this complex problem."
The property has become an active nuisance location due to graffiti, illegal unauthorized dumping, and has become difficult to secure with multiple entry points for those looking to get into the building.
Support The Coalition Radio Network? Consider A Purchase From Any Of Our Vendors
The City of Pawtucket has been required to clean the property that is in violation of many city codes as well as responding to a fire in April of this year that further deteriorated the structure. Pawtucket's Fire Union has raised safety concerned with the facility. Back in August of 2020, the Central Falls Fire Department also responded to a fire at the property stemming from rubbish; one of 20 reports of activities within the last two years that the department has had to respond to. Both the Pawtucket and Central Falls Police Departments have responded to trespassers entering the hazardous building with approximately 11 reports in the last year alone.
The Petition for this Special Master was filed jointly due to the strain the property puts on both the City of Pawtucket and the City of Central Falls. The petition is made in good faith for the protection of the property and benefit of the creditors.