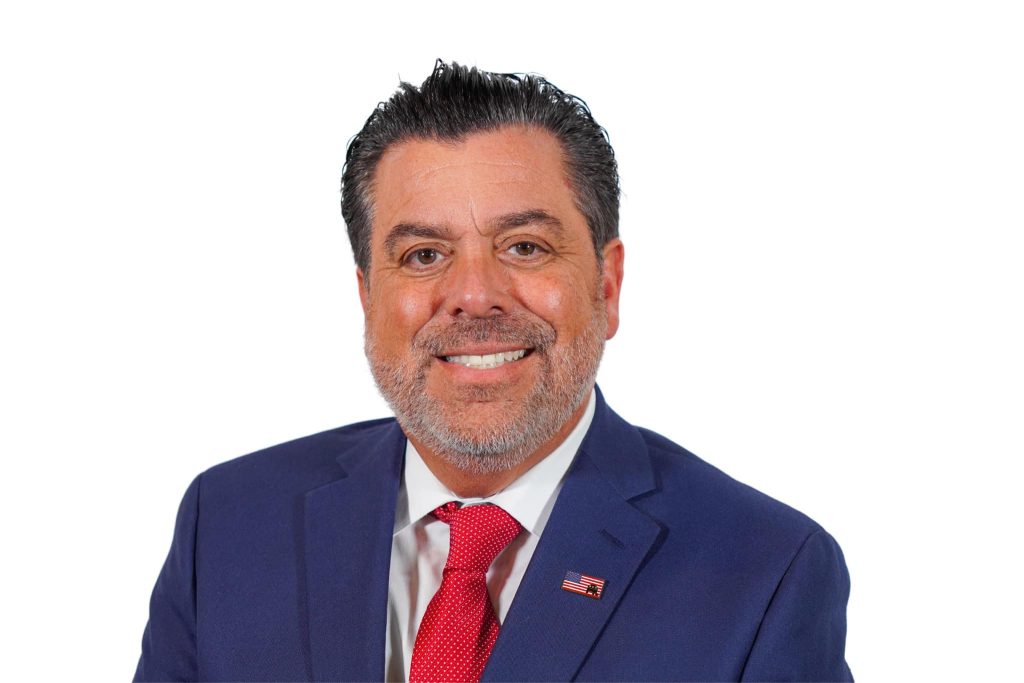 With the dramatic resignation of now former Cranston City Ward 6 Councilman Matthew Reilly fast becoming a fading memory, the question begs: In a year of unprecedented growth for Cranston, who will fill the void? Anthony Melillo, recently elected to the Cranston School Committee has stepped up for the Republican Nomination. The Coalition will be connecting with each candidate in the immediate future, to gauge their response to a variety of pressing issues.
From the Anthony Melillo For Cranston City Council Campaign:
Anthony Melillo, a 30+ year resident of the City of Cranston, announced his candidacy to become the Ward 6 Representative to the Cranston City Council. Anthony resides in the Garden City neighborhood of Cranston with his Wife, Elena. A Father of 3 daughters, Alison, Abigail and Vanessa. Anthony is the Current Ward 6 School Committee representative.
"I have been blessed to raise my family in the City of Cranston over the past 30+ years and to have sent three of my daughters through the Cranston Public School System."
As a graduate of Rhode Island School of Design with a degree in Culinary Arts Anthony has enjoyed a successful career in the Foodservice Industry for 30+ years, spending 17 of those years as a successful Food Service Director for Cranston Department of Senior Services. During his time there, Anthony developed department budgets and learned the workings of the City Budget process. Anthony is now the Director of Sales for DiLanna Foodservice, a local food service distributor. Melillo will bring his years of experience from the public and private sector to the Cranston City Council.
Melillo's Priorities will be…
Taxes and Fiscal Responsibility: I pledge to prioritize responsible spending and keep taxes affordable for our residents. It is crucial to control government costs while ensuring essential services are adequately funded.
Education: I will remain committed to supporting our schools in Cranston, making sure students receive a high-quality education and access to necessary resources. I will advocate for increased funding and initiatives that improve educational opportunities for all.
Public Safety: I recognize the importance of public safety and will work to support our law enforcement agencies to keep our neighborhoods safe. This includes providing adequate resources, training, and support to our police and fire departments.
Infrastructure: I understand the significance of well-maintained infrastructure, such as street paving and utilities. I will prioritize infrastructure projects and seek funding opportunities to ensure our city's infrastructure meets the needs of residents and businesses.
Economic Development: As a representative of Ward 6, I will ensure that economic development opportunities are balanced and considerate of the interests of our neighbors. I will promote sustainable growth and work towards creating an environment that attracts businesses while preserving the character of our community.
Fair Cost-Sharing: It is essential that the State of Rhode Island pays its fair share of the costs associated with providing police and fire services to the Howard complex. I will actively advocate for a fair and equitable arrangement that does not place an undue burden on the city.
By focusing on these key issues, I aim to address the concerns and priorities of our community and work towards building a better future for everyone in Ward 6 and the city as a whole.
COUNCIL CANDIDATE MELILLO COMMENTS ON SPECIAL ELECTION DATE
Cranston City Council Candidate Anthony Melillo (R-Ward 6) today expressed concern over the planned date for the special election for Ward Six voters created by the resignation of former Councilman Matthew R. Reilly.
On Friday, May 26th, the Cranston Board of Canvassers adopted an election timetable for the special election that would be held on Tuesday, October 3, 2023. If there is a need for a primary election it would be held on Tuesday, September 5, 2023. Melillo said the local board approval must be officially adopted by the Rhode Island Board of Elections at an upcoming meeting.
Melillo, the only formally announced candidate for the Ward Six seat, said "I am concerned that the residents of the ward will be without a voting and seated council member until late October."
"I know there are certain logistical and legal requirements to undertake for a special election." He said, "that is a long time for voters not to have their own ward representative on the city council".
Melillo said "I understand an alternative date was considered by the canvassing board that would have held the special election on September 5th, a month earlier." He stated, "I respect the various considerations they had in arriving at their decision." "The bottom line is the constituents will be missing a direct voice and representative on the City Council until October".
Anthony Melillo is currently representing Ward Six voters on the Cranston School Committee. "I stand ready to help any of my constituents who have an issue or question about any city issue, even beyond school related questions."
Melillo said he is in direct communication with Mayor Kenneth J. Hopkins and his staff who are also available for any Ward Six constituent matters.
"I am happy to serve as conduit to the administration on any issues or concerns residents have in their neighborhood"