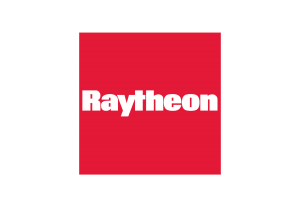 On July 16th, 2021, at 12pm, in front of the JFK Federal building in Boston, activists and community members will be rallying to call for an end to the US's role in the war in Yemen. During the rally 3 of us will deliver a letter signed by 21 Massachusetts groups to Senator Markey and Senator Warren's office in the Federal Building. The letter urges our Senators to introduce a War Powers resolution  that would stop the U.S. support for the blockade and war — before it's too late and hundreds of thousands more die of starvation and war.
This letter campaign was part of a national campaign, with grassroots organizations in several other states circulating the same letter addressed to their representatives. This rally is also part of the national day of action as protests in California, New York, Minnesota, Vermont, and Michigan will be held on the same day.
The conflict in Yemen has dragged on for over 6 years. At present the Saudi led (and U.S.-enabled) blockade of Yemen could cause as many as 400,000 children to die of starvation in the coming months, according to the UN World Food Programme.  Despite remarks by the Biden administration to end "offensive" weapon sales to Saudi Arabia, the U.S. continues to sell weapons and provide logistical support to the Saudi air force, which enforces the blockade of Yemen.
The letter can be found here and has been cosigned by the following organizations:
1. Massachusetts Peace Action
2. Smedley D. Butler Brigade, Chapter 9 of Veterans For Peace,
3. Campaign for Peace Disarmament and Common Security,
4. Arlington United for Justice with Peace
5. Anti-Imperialist Action Committee
6. 3Sisters Foundation
7. Cambridge Health Alliance
8. United Against War and Militarism
9. Waltham Concerned Citizens
10. Peace & Social Justice Committee of Friends Meeting at Cambridge (Quakers)
11. Western Mass. CODEPINK
12. Congolese American Women Empowerment and Leadership INC.
13. Women's International League for Peace & Freedom, Boston Branch
14. World in Watertown
15. Palestine Advocacy Project
16. Newton Dialogues on Peace and War
17. Jewish Voice for Peace Boston
18. Merrimack Valley People for Peace
19. Lawrence Monthly Meeting of Friends (Quakers)
20. Dorchester People for Peace
21. Traprock Center for Peace & Justice
Organizers
Location
Rally for a Yemen War Powers Resolution
Friday, July 16th @ 12:00 pm
JFK Federal Building
15 Sudbury St. Boston, MA 02203