From The Office Of Rhode Island Lieutaant Governor Sabina Matos:
Today, Lieutenant Governor Sabina Matos was joined by Governor Dan McKee, Senator Jack Reed, Major General Christopher Callahan, Rhode Island Blue Star Moms, elected officials, military leaders, and business leaders to announce the 19th Annual Operation Holiday Cheer.
"I know how difficult it is to be away from your loved ones during the holiday season," stated Lieutenant Governor Sabina Matos. "By working with our Blue Star Moms, we are ensuring that every Rhode Islander that is serving our country out of state or oversees gets a piece of Rhode Island this holiday season. It's a small but meaningful way to thank our active duty service members serving our country this holiday season. I hope you will join me in spreading some holiday cheer to our Rhode Islanders unable to spend the holidays with their loved ones."
This annual event, started by former Lieutenant Governor Charles Fogarty, calls for volunteers and business leaders to help send a piece of home to our Rhode Island military personnel who will be serving out of state or overseas this holiday season.
As always, we need family members and friends to provide their loved ones' names and address to ensure that we include all Rhode Islanders serving during this time. Please send them to Grace Sneesby in the Office of the Lieutenant Governor at 401-222-2731 or
 ltgov@ltgov.ri.gov.
Mary Grace Marceau, President of Rhode Island Blue Star Moms, shared, "As a Blue Star Mother, we don't support just our own child, rather we do for all of the children serving out of state or even out of the country. These boxes represent acknowledgment from all of us here to our Rhode Island active duty soldiers that we are aware of their personal sacrifice of being away from home during the Holidays. We show them we are thinking of and care about them by sending a "Lil bit of Rhody" tucked inside a box to wherever they may be stationed."
Blue Star Moms need specific items to fill the boxes for our active military personnel. A complete list of items requested and quantities needed can be found here and below: 
https://bit.ly/RIOHC21
.
Due to the ongoing pandemic, all monies raised will go towards the RI Military Relief Fund, which helps active Rhode Island service members in all branches of the United States military: Rhode Island National Guard, Air Force, and Air Force Reserve, Air National Guard, Army and Army Reserve, Army National Guard, Coast Guard, and Coast Guard Reserve, Marine Corps and Marine Corps Reserve, Navy and Navy Reserve, and Space Force.
Lieutenant Governor Sabina Matos continued, "I want to thank our Operation Holiday Cheer partners: the Rhode Island Chapter of the American Red Cross, Rhode Island Blue Star Moms, Combat Veterans Motorcycle Association 9-1, Rhode Island Military Family Programs, and the United States Postal Service. As well as our corporate sponsors: Amica Mutual Insurance, Adler, Pollock & Sheehan P.C., The Home Depot (Coventry), Duffy & Shanley, Stop & Shop, The Girl Scouts of Northeastern Rhode Island, Saddlebags for Soldiers, Finlay Extracts & Ingredients, and Navigant Credit Union. Your partnership and funding help our military personnel more than you know. Thank you for being so generous in this effort."
Items for our military personnel can be dropped off at the Schofield Armory on Saturday, October 23, 2001, from 8 am until noon. The Armory is located at 705 New London Avenue in Cranston, RI – directly across from the DMV.
Desired individual or snack size items needed for at least 150 service members are listed below:
Drink Mixes: Individual powdered drink mixes, drink mix bottles like MIO
Snacks: Boxed mug cake mixes, Rice Krispies Treats, boxed cookies, boxed crackers, Pringles, Cheeze-It, Cracker Jack, Pepperidge farms Goldfish and Pretzels, other chips and pretzels, fruit snacks, protein bars, granola bars, trail mix, nuts, seeds, and jerky (NO PORK)
Candy: M&M's, Reese's Pieces, Starburst, small candy canes, gum, Cow Tales, Skittles, Mike and Ike, Air Heads, Twizzlers, Tootsie Rolls, Runts, Werther's, Riesen, Nerds, Jolly Ranchers, gummy candy, and hard candy
*Please NO chocolate except for M&M's, no lollipops or taffy, and nothing homemade.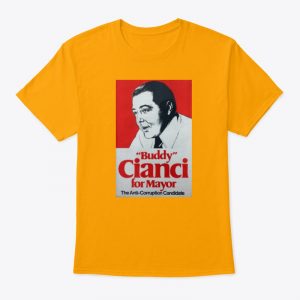 Independent Media relies on the generosity of viewers & sponsors. In this chaotic year, the most often heard feedback we receive? We. Ask. The. Questions.
Help The Coalition Continue Our Mission Of "Outrage Porn Free, Civilly Disobedient Media"
Like. Share. Follow. Sponsor. Advertise! And please, buy a T Shirt?