As these things often do, it all started with a Tweet .. errrr …. X. Then the Hi Jinx ensued.
The ongoing debate on the new House Speakah comes home to Lil' Rhody!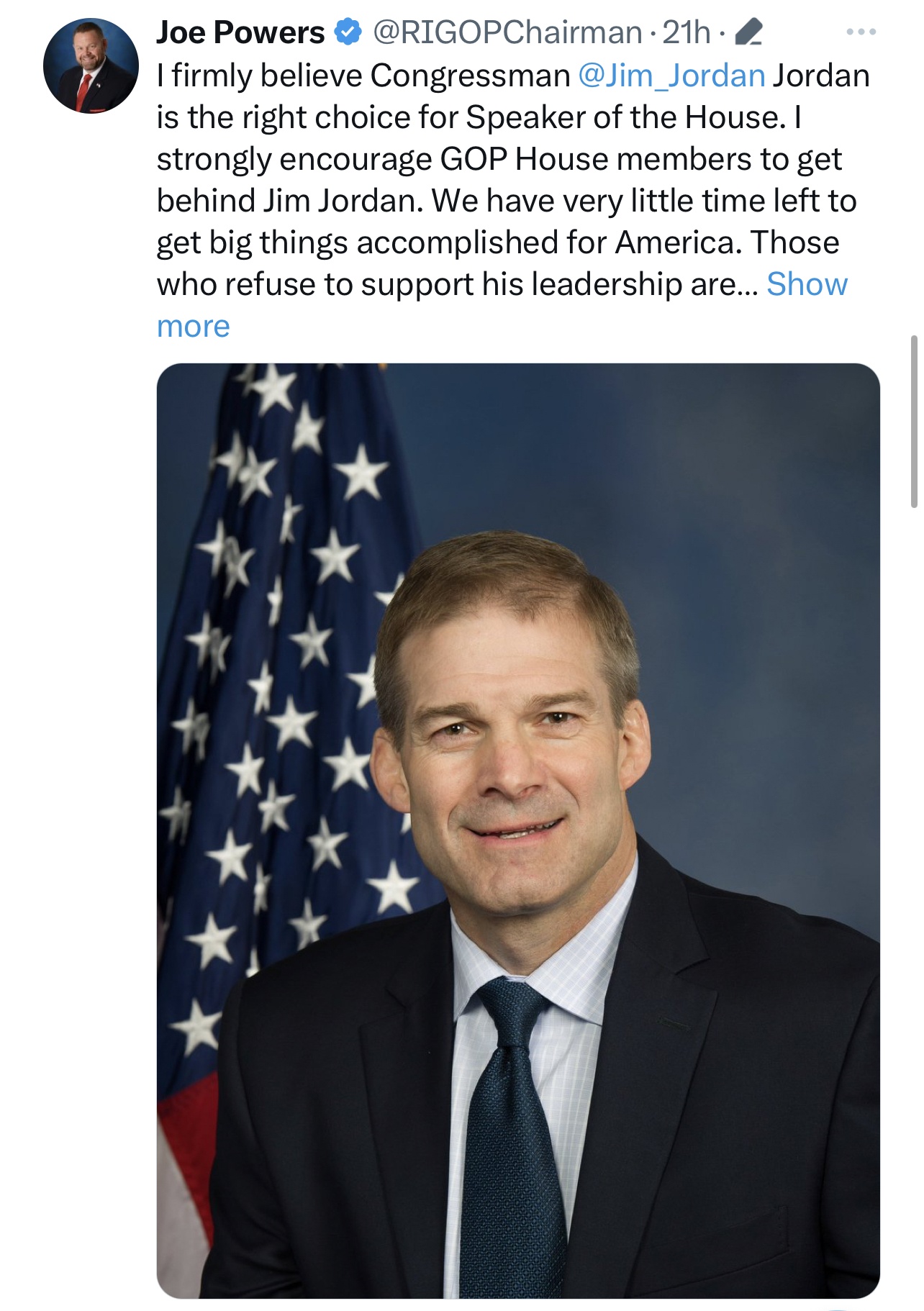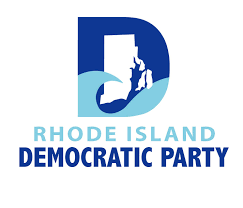 Statement from Rhode Island Democratic National Committeewoman Liz Beretta-Perik Regarding RI GOP Chairman's Endorsement of Jim Jordan for Speaker of the House
Statement From The Rhode Island Democratic Party
"It is appalling that Rhode Island Republican Party Chairman Joe Powers would endorse Jim Jordan, an election-denier representing the extreme MAGA wing of the Republican Party who is out of touch with average Rhode Islanders. Congressman Jordan stood with the insurrectionists who attacked democracy on January 6th by attempting to obstruct the results of a legitimate Presidential election. Jordan has also failed to address allegations of his role in a highly publicized sexual abuse case."
"Joe Powers, a failed candidate who lost his own Senate race in Cranston and then the recent special election races in the traditionally Republican areas of Ward 6 in Cranston and the Town of Foster, has once again demonstrated how his extreme Republican positions do not resonate with Rhode Island voters.  Joe Powers and his pals Jim Jordan and Donald Trump are simply wrong for Rhode Island and the country."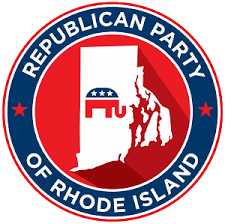 Rhode Island GOP Chairman Challenges Democratic Leadership's Mindless Echo of Insipid DNC Talking Points
Statement from The Rhode Island Republican Party
Republican Party of Rhode Island Chairman Joe Powers released the following statement, responding to the Democratic Leadership's insipid and cheap DNC talking points:
"Here we go… While Joe Biden's disastrous 'Bidenomics' continues to inflict pain on hardworking families, all Democrat 'leaders' do is mindlessly echo DNC talking points. Let's not forget that Rhode Island has been under one-party rule for a staggering 80 years.
Instead of distracting voters with insipid political rhetoric, National Committeewoman Beretta-Perik should urgently prioritize combating the rampant antisemitism problem that has been associated with her party.
Since the unprovoked assaults on Israel by Hamas terrorists, members of her party have displayed a concerning indifference to the people of Israel, raising questions about their stance on this critical issue."