Mayor Jorge O. Elorza, the Department of Art, Culture + Tourism and founding partner FirstWorks today announced details for PVDFest Summer Happenings in August, serving up an unmatched lineup of free music and artistic events throughout the summer. PVDFest Summer Happenings, part of Providence's signature arts festival, continue citywide and culminate in downtown Providence the weekend of September 25-26, 2021.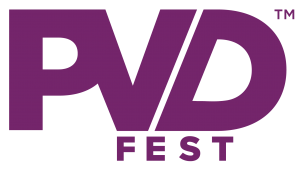 "Since we launched PVDFest Summer Happenings in July, we have seen a real re-emergence of creativity and artistic expression in our City," said Mayor Jorge O. Elorza. "PVDFest is a transformational arts experience that allows residents and visitors alike to celebrate the vibrant talent of our local community and beyond. Whether you enjoy orchestral music or hip-hop and dance, our festival truly has something for everyone."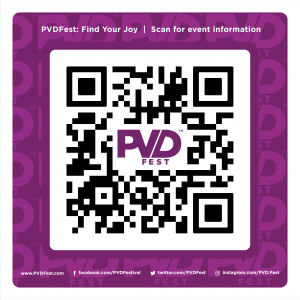 Since its inception in 2015, PVDFest has featured over 5,000 artists, performers, and curators, and has regularly drawn more than 100,000 attendees annually into the heart of Downtown during festival weekend. Throughout July, PVDFest Summer Happenings saw over 45 artists contribute to 15 events with hundreds of attendees. A genuinely unique arts festival, PVDFest has grown year after year, providing new and exciting creative experiences that spotlight the Creative Capital. The festival is co-produced by the City's Department of Art, Culture and Tourism in partnership with Founding Partner FirstWorks, a Providence-based arts non-profit.
"PVDFest displays the Creative Capital as a gem of a vibrantly diverse and creative city," said Kathleen Pletcher, Founder and Executive Artistic Director of FirstWorks. "Reimagining PVDFest with amazing events across the entire summer builds momentum for a uniquely Providence experience on September 25 and 26, 2021. FirstWorks is thrilled to curate special projects involving festivalgoers, students, and our artistic community. PVDFest fosters new partnerships and collaborations between artists from around the globe and those who make their work in Rhode Island's Capital City. It is a joyous experience that weaves together the cultural fabric of our city."
August is jam-packed with programming throughout Providence neighborhoods. Whether it's orchestral, pan-Caribbean or hip-hop, there is music and celebration for everyone throughout summer happenings in August. As part of the PVDFest in the Parks series, you'll find some of Providence's best loved artists sharing live music, dance, storytelling, and more.
PVDFest is working with presenting partners to bring a wide range of cultural programming to Providence. Check out the PVDLive x PVDFest Fashion Show at the BankNewport City Center on August 5. Also at BankNewport City Center, "The Pageant for Providence" (August 13-15) will offer an artistic audio walking tour of the City produced by more than 70 Rhode Island-based writers, artists, historians and community leaders.  Be sure to visit the All Black Lives Matter mural on Washington Street, a PVDFest public art installation designed by local artists, while you are downtown this summer!

In addition to the PVDFest performing arts events, PVDFest Ideas events continue throughout the month of August. PVDFest Ideas is a forum for big thinking in public and this year's programs explore themes of "Commemoration and Legacy". Take a living history walking tour of Broad Street with Rhode Island Latino Arts on August 1 or August 9. Meet the tour at "Aqui Me Quedo en La Broa" at Roger Williams Park Broad Street entrance. On August 21, Doors Open RI will offer three multidisciplinary journeys of "Providence Waterways", a multimedia, collaborative, storytelling project. Through a combination of online and onsite experiences, Providence Waterways invites you to immerse yourself in place-based stories, sounds, and events that explore Providence's water. On August 23, The Womxn Project will mark the International Day for the Remembrance of the Slave Trade and its Abolition with projections and readings at Brown's University Hall.
Food and craft vending applications for PVDFest weekend, culminating in downtown Providence September 25-26, are now being accepted online. Additional details and events will be released in the coming weeks and events are subject to change due to inclement weather. For more information visit PVDFest.com, follow @PVDFest on Twitter, @PVD.Fest on Instagram and like us on Facebook. 
August PVDFest Happenings:
Emergence: An Open Air Showcase • Thursday, August 5, 7:00 PM
Location: Adventure Time Mural, located at 94 Washington Street
As local arts organizations and business reopen, celebrate a cultural moment of transition at "Emergence," an open-air showcase. Local writers will read stories, essays and poetry on the theme of emergence against the backdrop of the iconic Adventure Time mural at 94 Washington Street in Downtown Providence. Commissioned by The Avenue Concept, the mural's image of a door opening into a new world aligns with the theme of the evening as we honor artist Natalia Rak and the work before it is transitioned later this fall. This event is hosted by What Cheer Writers Club in partnership with The Avenue Concept and in collaboration with PVDFest.
PVDFEST IN THE RINK: A PAGEANT FOR PROVIDENCE • Friday, August 13, 11:00 AM; Saturday, August 14, 6:00 PM; Sunday, August 15, 6:00 PM
Location: Select a self-guided neighborhood tour, end at BankNewport City Center
The Pageant for Providence celebrates the Providence community, provides space to reflect on and reckon with the past year, and offers an opportunity for healing and catharsis as we dream into what post-pandemic life will look like. The Pageant begins as an artistic audio walking tour of the City and concludes with a short ceremonial performance at the City Center Rink. Guests may choose one of six possible tours featuring new unique work by more than 70 local writers and musicians.
FIRSTWORKS LIVE—MUSIC AT ROGER WILLIAMS PARK: CARNIVAL! • Sunday, August 15, 1:30-6:00 PM
 Location: Roger Williams Park, Providence – see the FirstWorks website for additional Carnival! Music Workshops and PVDFest Ideas Panel Discussion times and locations
Shake off those blues and celebrate with the sounds, ideas and spirit of Carnival right here in Providence! Joyful sounds + smoking rhythm section + hot horns = all the ingredients to ignite a dance party at the height of summer.
Headliner: Etienne Charles
Creole Soul
Sunday, August 15, 2021 5:00-6:00 PM
Roger Williams Park Bandstand
If any single musical artist today can embody the rich spectrum of Caribbean musical traditions, it is Etienne Charles. This Trinidad-born jazz trumpet master defies easy categorization. The New York Times hailed him as "an auteur" and JazzTimes described him as "a daring improviser who delivers with heart wrenching lyricism." Charles is a student of pan-Caribbean music, as fluent in the riffs of New Orleans second-line brass as he is in the many rhythms of the islands.
As both a bandleader and sideman Charles has worked with some of the finest talents in jazz today, and played with legends like Roberta Flack, Wynton Marsalis, and "the grand master of calypso" Lord Kitchener.
Charles and his band bring "Creole Soul" and the sounds of his newest album "Carnival: The Sound of a People Vol. 1" to the FirstWorks Live stage, leading an excursion into the varied acoustic sounds, grooves, chants and rituals of his native Trinidad & Tobago Carnival.
Performance: Providence Drum Troupe
Sunday, August 15, 2021 4:00-5:00 PM
Roger Williams Park Bandstand
Born from the pandemic, this troupe of acrobats, fire-arts, stilt-walkers, hoopers, lasers and dancers from near and far create funky beats with positive interactive energy demonstrating that living in harmony with one another is not an antiquated notion.
FIRSTWORKS LIVE—MUSIC AT ROGER WILLIAMS PARK: HIP-HOP DANCE PARTY FEATURING LIVE PERFORMANCE BY CHACHI CARVALHO AND THE INTERNATIONAL PLAYERS • Sunday, August 29, 5:00-6:00 PM
Location: Roger Williams Park Bandstand
One of the most prolific and enduring artists on the local hip-hop scene, the positive messages and everyday struggles reflected in Chachi's lyrics have earned him a loyal fan following. Rooted in classic hip-hop, Chachi's sound is constantly evolving, seamlessly incorporating both live instrumentation and his Cape Verdean roots. This repeat PVDFest headliner can be relied on to uplift the party with beats, rhymes, and life wherever—and with whomever—he takes the stage.
PVDFest in the Parks • August 2021
Movies and other community building events presented in partnership with Providence City Councilors encourage audiences to discover new places to eat, shop and play in Providence neighborhoods. All events are free and family-friendly.
August 6, 6:30PM at Billy Taylor Park: The Ward 3 Ultimate Lip Sync Battle
August 7, 7:00PM at Brown Street Park: Friends of Brown Street Park's Movie Night in the Park
August 7, 12PM at Dexter Training Grounds: Slater Community Jamboree
August 7, 8PM at India Point Park: Ward 1 Movie Night
August 8, 3PM at Billy Taylor Park: Ward 3 Old School Dance Party
August 10, 5PM at Riverside Park
August 11, 5PM at Burnside Park
August 12, 5PM at Dexter Park
August 17, 5PM at Dexter Park
August 18, 4PM at Harriet and Sayles Park
August 19, TBD at Billy Taylor Park
August 19, 5PM at Prospect Park
August 24, 5PM at Dexter Park
August 25, 5PM at Burnside Park
August 26, 5PM at Dexter Park
August 28, 12PM at Billy Taylor Park: Billy Taylor Day
August 31, 5PM at Fargnoli Park: Back to School Block Party
About Providence's Department of Art, Culture + Tourism
The Providence Department of Art, Culture + Tourism ensures the continued development of a vibrant and creative city by integrating arts and culture into community life while showcasing Providence as an international cultural destination. The Department envisions a Providence that is a global destination for arts, humanities, and design, where neighbors celebrate diverse cultural and artistic experiences, and where all residents and visitors feel that a relationship to arts practice, making, and culture is a part of their everyday lives.
About FirstWorks
FirstWorks is a non-profit based in Providence, Rhode Island whose purpose is to build the cultural, educational and economic vitality of its community by engaging audiences with world-class performing arts and education programs. Since 2004, FirstWorks festivals, performances and programs have attracted more than 600,000 participants.  FirstWorks Arts Education combines the power of the arts and experiential learning, and reaches over 5,000 students in-person across 40 public and charter schools in Rhode Island. Virtual Learning opportunities have expanded that reach, creating new ways for the arts to propel learning. Embracing collaboration, FirstWorks has fostered over 90 community partnerships across business, social service, government, arts, and education sectors. FirstWorks is the founding partner of PVDFest, collaborating with the City of Providence to produce the City's free signature arts celebration since 2015. In this role, FirstWorks curates internationally celebrated artists and astonishing street spectacles to activate the public spaces of Providence and engage the community with spectacular performance experiences. Featured FirstWorks artists at PVDFest have included Angélique Kidjo, Jazz at Lincoln Center, Bandaloop and artists from across the globe. Visit first-works.org to learn more.