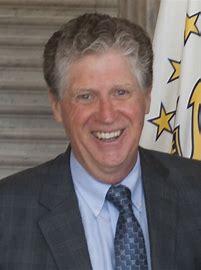 Governor Dan McKee issued the following statement on the retirement of Chief of Staff Tony Silva.
"Tony and I reached a mutual agreement that it is in the best interest of the Administration for him to retire from State government effective immediately.
I thank Tony for his many years of public service as well as his accomplishments and leadership as Cumberland Police Chief, Cumberland Deputy Emergency Management Director, Director of the Rhode Island Municipal Police Academy, Rhode Island Department of Motor Vehicles Administrator and my Chief of Staff as Lieutenant Governor and Governor. Right now, his situation is a distraction from the critical work we have ahead. I appreciate that Tony understands the need to remove the distraction to ensure we can continue serving Rhode Islanders effectively.
Senior Deputy Chief of Staff Antonio Afonso, Jr. will assume the role of Chief of Staff beginning today."