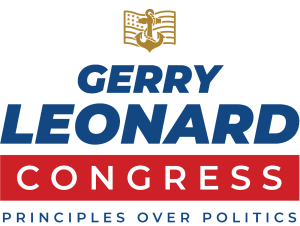 "Jane Fonda's endorsement goes against everything veterans represent."
From The Gerry Leonard Congressional Campaign:
Today, Gerry Leonard, Republican Candidate for Congress, excoriated Jane Fonda's recent endorsement in the First Congressional District race.
"I served our country for three decades in places like Kuwait, Somalia, Iraq, and Afghanistan and have seen the ramifications of war," stated Leonard in a press conference held at Memorial Park in Providence.
"As a veteran, I find it reprehensible that one of my opponents would accept her endorsement. This is a slap to the face of every veteran and every veteran family who have sacrificed so much for our country. Jane Fonda's actions during the Vietnam War placed the lives of countless service members in danger.
"We need leaders in Washington, D.C., who understand the decisions they make and the votes they take have consequences on the lives of American families. I decided to run for Congress because I am concerned about the direction our state and country are headed. I am running to bring real leadership, common sense, and much-needed relief to Rhode Island families."