The Coalition has confirmed that accused student shooter, Pawtucket Police Officer Daniel Dolan has been arrested on what is being referred to as a "Domestic Disorderly Conduct Charge", and is currently being detained.
Attempts to reach his Attorney, Michael Colucci, were unsuccessful. The Coventry Police Department were unwilling to comment, citing weekend availability of public information staff.
Dolan,  previously charged with 3 Counts of Felony Assault and/or Battery Discharge of a Firearm When Committing a Crime of Violence – No Injury, has been on bail since an alleged road rage incident, leading to a near fatal shooting of a high school student, at a West Greenwich area business.
Given the severity of the original charges, additional charges will often lead to a bail revocation.
The Coalition Radio Network will continue to report on this story throughout the weekend.
Prior Articles:
Officer Dolan & The Case Of Michael Moreira: The Authorities Were Warned!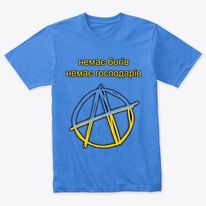 Check Out Our Tee Shirt Fundraiser For Doctors Without Borders In The Ukraine!
Join The Coalition Radio Network In Supporting The People of Ukraine! A donation of 5$ will be made for every "No Masters No Gods" Tee Shirt purchased to Doctors Without Borders\Medicine Sans Frontier, earmarked for humanitarian efforts in Ukraine.
Purchase Tee Shirts Here:
Read Charity Watch Insights Into Doctors Without Borders Ukrainian Operations: