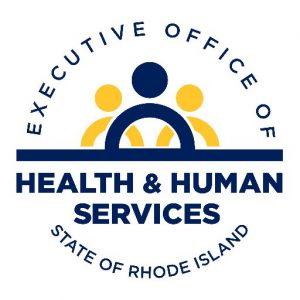 The Rhode Island Executive Office of Health & Human Services (EOHHS) has determined that Eleanor Slater Hospital can bill Medicaid for services rendered from April 1, 2020 to May 1, 2021.
At question was whether the hospital is considered an IMD – an Institution for Mental Disease. Facilities are determined to be IMDs when the number of patients with a primary psychiatric diagnosis reaches 51% or more of the total patient population. Facilities with an IMD determination are not able to bill Medicaid for services provided to adults between the ages of 19 to 64.
EOHHS retained an independent third-party to review the hospital's IMD status in accordance with the Centers for Medicare & Medicaid Services' (CMS) IMD guidelines.
In June of 2021, EOHHS retained a clinical team from Butler Hospital, inclusive of a psychiatrist, to conduct an independent review of the facility and medical records of Eleanor Slater Hospital's patients. These clinicians reviewed whether the primary diagnoses of patients were properly classified as medical or psychiatric.
Upon receipt and review of the clinical team's independent report, the state Medicaid program made its final IMD determinations for the four reporting periods in question – April 1, 2020; May 1, 2020; December 1, 2020; and May 1, 2021.
"The independent review found, and the EOHHS team concurs, that for the reporting periods April 1, 2020 to May 1, 2021, Eleanor Slater Hospital is not an Institution for Mental Disease (IMD)," said Rhode Island Medicaid Program Director Benjamin Shaffer. "This means that the hospital can bill Medicaid for all eligible patients during that time period."
However, due to the percentage of patients with primary psychiatric diagnoses reaching 51.1% as of the May 1, 2021 reporting period, Eleanor Slater Hospital is currently considered an IMD. No Medicaid billing (for patients age 19 and older and under age 65) will be allowed from May 1, 2021 until the hospital's IMD mix falls below 51%. Thus, Medicaid billing cannot resume until the hospital's census reflects a greater ratio of medical patients, which will not be measured until the next reporting period on December 1, 2021.
The independent, third party report and the Medicaid program's IMD determination were shared today with the Department of Behavioral Healthcare, Developmental Disabilities and Hospitals' (BHDDH's) Director Richard Charest.
"My team and I look forward to working with Director Charest and Eleanor Slater Hospital staff to further strengthen the hospital's care of patients, while also reviewing admission criteria, the medical records system, and other processes to make the IMD determination process run more smoothly going forward," said EOHHS Secretary Womazetta Jones.
Copies of the independent report, memo, the CMS state Medicaid manual and IMD regulations can be found on EOHHS's website at https://eohhs.ri.gov/news