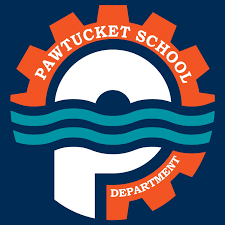 Dr. Cheryl McWilliams, after decades of service to the City of Pawtucket & the City of Pawtucket School District, has formally retired.
Recently, in a move marked by controversy, under some would say pressure from Pawtucket Mayor Donald Grebien, the former sitting school board had voted to not renew her contract, despite entreaties from the community. Her stewardship was marked by a successful navigation of the troubled waters of Covid. Recently, Ms. McWilliams had placed her self on medical leave.
Lisa Ramzi, serving under Ms. McWilliams as Asst Superintendent, remains in place as Acting Superintendent. The initial, but confused, conversations about the establishment of a formal search committee, were held last night at the Pawtucket City School District meeting.
We are reaching out to City School Officials for comment.
Subject: Message from Dr. McWilliamsReply-To: "Dr. Cheryl McWilliams" <noreply@psdri.net>
February 15, 2023

Dear Pawtucket School Community,

I share this letter to let you know I am retiring from the Pawtucket School Department, effective February 28, 2023.  I am grateful for the opportunities that I've had to serve the Pawtucket community. I was born and raised in Pawtucket and attended public schools, graduating from Tolman High School. I continued making my home in Pawtucket where my children also attended public schools.  It was such a joy to start my career teaching music at elementary schools and then my alma mater, Tolman High School before becoming principal at Potter-Burns, a position I held for nearly 10 years.  

Being given the opportunity to step into the role of Assistant Superintendent and subsequently Superintendent has been an honor.  When appointed Superintendent- I recall making a statement- that I believed I was the right person, at the right time, doing the right things in service to the children and families of my community. Who would have thought a month later- a pandemic would send the world in a frenzy and I would be at the helm.  But I am proud to state that even though as a new Superintendent, I was challenged in ways I could never have imagined, under my leadership, we as a community remained steadfast in our commitment to our students. We charted new territory with strength and determination.  We recognized that compassion, collaboration, courage, and perseverance were vital characteristics that kept us moving forward.  Although everything we knew about teaching and learning was disrupted, we didn't allow that to stop us; we quickly moved into distance learning and made adjustments to a new way of schooling.  I am proud of the work that has been accomplished in such a short time under extremely unusual conditions. We focused our attention on continual improvement with initiatives that will have a positive impact for years to come.  

I am thankful to have served as teacher, principal, and Superintendent.  It has been a privilege to lead this District and a pleasure to communicate hundreds of positive messages, friendly notes, newsletters, videos, and weekly updates in a time when there was such uncertainty all around us.  I am confident that the PSD staff are well equipped to move forward and continue the work of teaching and learning in service to the students, families and community.  I am also confident that Pawtucket students are poised for success and will continue to make Pawtucket shine.

I look forward to hearing the continued good news and successes of Pawtucket's students.

Dr. Cheryl McWilliams


With gratitude,