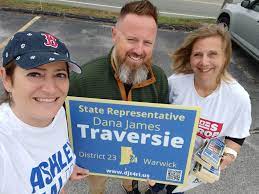 From The Dana Traversie-State Representative Campaign:
Today, Dana James Traversie reminds Mr. Speaker that the people are still watching and won't be fooled. The general assembly is now in possession of Governor McKee's formal request for pay increases for select cabinet directors. Mr. Speaker now has 30 days to call the House of Representatives into a special session in accordance with Rhode Island General Law 36-4-16.4 (d).
The Governor continued with these pay raises while Rhode Islanders are suffering through 40 year high inflation. At a time when two-thirds of Americans are living paycheck to paycheck and one-fifth of Americans are struggling to pay their bills. The timing of these proposed pay increases is simply absurd and insensitive. Dana James Traversie, Republican candidate for state representative, released the following statement: "Mr. Speaker, the timing of the formal delivery of the proposed pay increases to the general assembly, one week prior to Election Day, is politically convenient. To delay or refuse a vote on this matter is an affront to all Rhode Islanders. Especially, our many friends and neighbors who have received negative pay increases this year courtesy of failed economic, energy, and foreign policy. As we brace for the unknown economic and physical impacts of natural gas and diesel fuel shortages in New England this winter, I remind you that many of our neighbors in the district are displeased with these proposed pay increases. Mr. Speaker, quit playing tricks on taxpayers and call the special session this week in accordance with Rhode Island General Law. The people demand and deserve to see how their representatives are recorded in the up or down vote before Election Day."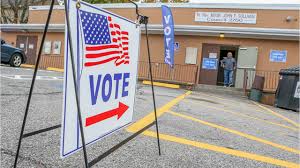 About Dana James Traversie: Dana is a candidate for state representative in Rhode Island House District 23 challenging the current Speaker of the House, Joe Shekarchi. Born and raised in Warwick, he is fighting for the thousands of good people in the district who are fed up and ready for change. In November, Dana is offering the folks in the district a choice: Continue with an established political elite or elect a true representative of the people.