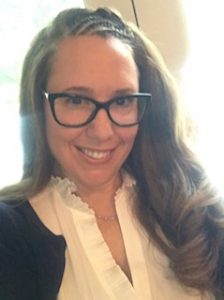 Cherie Cruz, a leading criminal legal reform advocate, announced today her plans to run for Rhode Island State Representative in District 58, currently held by Rep. Carlos Tobon. The district includes the Woodlawn and Fairlawn communities.
"I love this community. I was born in Pawtucket, grew up in low income public housing and went to public schools in this community. After experiencing the struggles so many are facing, I've seen how often politicians ignore the main issues poor and working class families are facing. That's why I've spent my life advocating and organizing alongside fellow community members to make our communities a better place for all of us. From fighting for better education, family rights access to quality child care, to advocating for increased access to voting rights, housing and employment for people impacted by incarceration, I've seen what a difference a Representative who really understands these challenges can make. We need that kind of leadership for Pawtucket, and that is why I am running."
Cherie Cruz currently runs an early childhood development program 'Parents as Teachers' and is co-founder of the Formerly Incarcerated Union of Rhode Island. She is a long time Board Member of the ACLU of RI. She holds a Bachelor's Degree in Education cum laude and a Master's in Urban Education Policy from Brown University. She is the mother of four children and grandmother to one.