The Melillo For Ward Council Seat issued 2 Statements this week regarding Endorsements & The State Aid Formula as approved by the Rhode Island House Finance Committee as part of the Budgetary Process
Cranston GOP Officials Endorse Melillo For Ward 6 Council Seat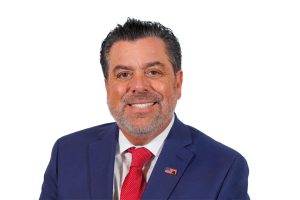 Cranston City Council Candidate Anthony Melillo (R-Ward 6) has received the endorsement of
Mayor Kenneth J. Hopkins and the three incumbent Republican members on the City Council.
Joining the Mayor in support of Melillo was Councilwoman City Wide Nicole Renzulli and
Councilmembers Richard Campopiano (Ward 4) and Christopher Paplauskas (Ward 5).
Mayor Hopkins said, "I am very pleased to lend my support to Anthony Melillo in the upcoming
special election for the Ward 6 council seat." "Anthony will be a great addition to the City
Council and will bring new energy and enthusiasm to the Council and help my administration to
keep moving Cranston forward."
Minority Leader Renzulli noted Melillo's outstanding leadership on the School Committee and
expressed her utmost confidence in the increased value he will bring to Ward 6 as a City
Councilman. Renzulli said, "I know Anthony will continue to lead as a passionate advocate for
Cranston schools, while also addressing a broader range of community issues to further assist his
constituents in Ward 6."
MELILLO CALLS ON STATE LEADERS TO DISCLOSE STATE AID FIGURES
Cranston School Committee Member Anthony Melillo (Ward 6) has called on state leaders to
release the projected state education aid figures to Rhode Island school districts as provided for
in the budget passed by the House Finance Committee.
"With the passage of the proposed state budget by the Finance Committee last night (June 2), I
am calling on state leaders to share any adopted formula changes and projected state aid to each
school district" stated Melillo.
He said while I know the budget has not yet passed the full House of Representatives and will
require Senate approval, someone has calculated what each community will receive if finally
adopted and approved by the Governor."
Melillo said that with the final adoption of the Cranston school budget by the City Council, the
administration and school committee is going through the process of adjusting their fiscal year
2023-2024 budget. "We have to quickly make some difficult choices to reduce the school budget
since the amount appropriated by the City was less than we requested."
"If we are getting more state aid than we anticipate it would be helpful to know sooner than
later." Melillo said that the school budget has to be brought in line by June 30 th .
Melillo said the school budget adopted by the school committee was $180,579,917 from all
projected revenue sources. He stated that the final approved budget by the City Council was for
$178,742,952. "We need to adjust our budget by $1,836,965 which is no easy task."
Melillo said the initial budget proposed by Governor McKee included a state education aid
increase of $1,534,927 which was a reduction for Cranston of $852,217 from the previous year
increase. "If we are going to get more than the initial projection, it will help our decisions that
may affect staffing and some programs", said Melillo.
Melillo said he was encouraged to read that the House Finance Committee included a $19.9
million "hold harmless" fund to assist communities faced with students transitioning to other
districts or charter school programs. "I urge the state to tell us of any other changes in the
education aid formula."
"We know that the Governor, Senate President and House Speaker have all expressed support for
the $14 billion budget passed last night by the House Finance Committee." "Cranston and all
school districts would love to know how that translates into state education aid dollars for their
communities."
Anthony Melillo, Ward 6, City Council