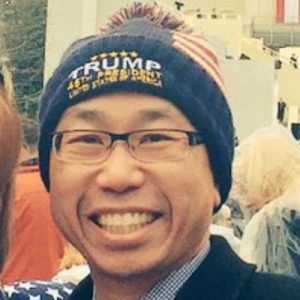 April 15 Was The Federal Elections Commission Filing Deadline For Congressional Candidates In Rhode Island Congressional District 2:  The Coalition Network Begins A Week Long Look At The Candidates Fund Raising. We Start With Perennial Candidate Republican Allan Fung
Fung FEC Report 041522 Congress

The campaign donation limit for this year, for Congressional Candidates? 2900$ before the Primary. Another 2900$ during the period post September Primary till the date of the General Election. And while Allan Fung reigned supreme in this quarter's Republican fund raising sweepstakes? Danger lurks within those gaudy numbers. As is often the case, the details raise more questions than answers
You might be able to donate 2900$? But you can only vote once.
In the most recent report, the Fung Campaign received 490,954$ in individual contributions. Small Donors among the itemized contributions? Just 1, for 100$. The Fung Campaign received. 10,911$ in non itemized, presumably cash donations.  Typically, these are cash payments under 100$.  Small donations accounting for only about 2.% of your fundraising? Not. A. Good. Look. Conversely, the only other opponent in the Republican Primary, Robert Lancia, received more small donations (200$ or less) on an absolute basis, 16,304$ …  than any of the candidates on the entire Democratic & Republican slates.
Ya Gotta Live In The District To Vote For The Candidate!
Famously, one Vincent A. "Buddy" Cianci received support from around the State of Rhode Island, in his last mayoral candidacy. The problem? All those folks from Silver Lake had move to Cranston, North Providence, or Lincoln. No matter how hard some may have tried, they weren't allowed to vote in Providence.
This is a real issue for Mr. Fung. Over 114K of current period donations were from out of state. States like New York, California & Florida figured prominently. Relying on out of state donations from high dollar donors can work in a general election. In a primary? The lack of an entrenched base, with local boots on the ground, can be highly detrimental to your grass roots efforts, eg. petitioning, canvassing, GOTV, and ultimately, Election Day.
Fung Facts
Some Areas Of Fung Fund Raising Fun …
Car dealers: Of interest? How staunch Democratic car buyers in Rhode Island will react to the news that "names that you know" Dealership Principals donated thousands. They might not be "Glad They Did"!
Paul Masse Chevrolet: Paul & Donna Masse 11,600$ … Seemingly the entire Tasca family 14, 500$ … Ed Tarbox, of Tarbox Toyota Fame? 5800$ … Al Cerrone? 5800$.
Dentists? It would appear Mr. Fung OWNS the Dental Community. Dozens of Dentists donated to Mr. Fung … Donations that make you go hmmmm? Craig Eaton Ballys 2900$ He is the Executive Vice President & General Counsel. Doug Sherman, Senior VP & Provost of The New England Institute of Technology donated. James Procaccianti, CEO of The TPG Companies maxed out at 5800$. Paula Smith, City of Cranston Director of Constituent Affairs, and her husband Donald ponied up 2900$ … Each. Steve Frias, Rhode Island National Committee Rep? A cool 2900$. Virtually the entire management team of the Slater Compassion Center donated. 
File Under "They Gave At The Office!" Pannone related executives gave 14,500$.
Alarmingly? Over 70 donors have already "maxed out" their donations for the Primary Period.  Twenty plus of them have maxed out for the election, sending them to the campaign finance sidelines. ** 
Political Reality: Fung Fatigue
Allan Fung is not popular among grass roots Republicans. In general elections, where Republicans tend to come home on Election Day, this in and of itself has not proven to be fatal. In a primary, where a "ham and egger " Republican voter has a choice of different "R's"? The Tarbox and Tasca families are vastly outnumbered.
In the past he has alienated supporters of Ken Block, as well as virtually anyone who opposed the Cranston Republican Machine. In private conversations, he is often characterized as smug & arrogant. His recent appearance at a major 2A dinner? Meh. The recent departure of Jessica De La Cruz, who chose to seek reelection for her Senate seat,  will be of little comfort. Most expect Primary Challenger Bob Lancia to pick up most, if not all, of her supporters
Importantly, his two campaigns for Governor were disasters. While he managed to capture the vote of the permanent opposition, he was unable to muster up any momentum against a wildly unpopular Gina Raimondo.
And then, there is the phenomenon of one Barbara Ann Fenton Fung. So unpopular, and considered so out of touch with Republican core values … Fenton Fung does not even caucus with the Republican House Minority. Expect Republican Primary Voters to punish Allan Fung for the sin of Fenton Fung supporting "The Rhode Island Green New Deal"
Campaign contributions are critically important in these high dollar days of federal campaigns. But they never tell the whole story. Mr. Fung has a long road to travel before the 2022 CD-2 General Election. It remains to be seen if he gets there.
** Omitted during initial upload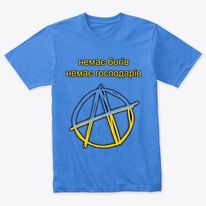 Check Out Our Tee Shirt Fundraiser For Doctors Without Borders In The Ukraine!
Join The Coalition Radio Network In Supporting The People of Ukraine! A donation of 5$ will be made for every "No Masters No Gods" Tee Shirt purchased to Doctors Without Borders\Medicine Sans Frontier, earmarked for humanitarian efforts in Ukraine.
Purchase Tee Shirts Here:
Read Charity Watch Insights Into Doctors Without Borders Ukrainian Operations: