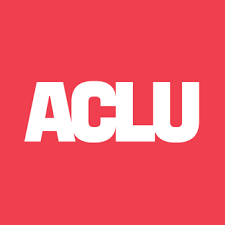 The ACLU of Rhode Island today called on the city councils in Cranston, Pawtucket, and Woonsocket to direct their respective police departments to halt the use of automated license plate reader (ALPR) technology leased from the company Flock Safety. In a letter sent to the city council and mayor of each municipality, the ACLU expressed concerns about the serious privacy issues such technologies can pose to all residents and noted that these systems were inappropriately installed on a trial basis in the absence of any public notice, input or statutory guidance.
The ACLU's detailed letter also argues that:
The cameras, contrary to the impression given by police officials, capture far more information than merely license plate numbers, and can even search for cars by their bumper stickers.
The inevitability of the expansion of these camera programs into more extensive and intrusive types of surveillance only compounds the seriousness of a lack of statutory safeguards surrounding their usage.
In the absence of legislatively established limits on the use of the cameras, the privacy rights of the public remain at the absolute discretion of the police department and a private company, which can change their privacy guidelines at any time.
Although police have suggested that the alert process is triggered almost solely by motor vehicles associated with criminal activity and that innocent motorists therefore have nothing to fear, information posted online indicates that in the short period of time that the Cranston surveillance cameras have been operational, there have been almost 1,100 "hits," and police have conducted almost 2,000 searches of the system. Further, those cameras have taken photographs of more than two million vehicles in that time, information that will be accessible for police searches for 30 days.
The ACLU's letter points out the potential discriminatory and stigmatizing effects of such police surveillance techniques, stating:
When police surveillance techniques like these ALPRs are promoted, they often imply a false choice between public safety and privacy. But public safety is the result of community-based tools and systems that directly and tangibly support residents – it is not, and has never been, a consequence of indiscriminate 24/7 surveillance. To suggest that such surveillance technology is only a threat to those committing crimes is dismissive of the legitimate privacy concerns that all residents have, and particularly ignores how police surveillance over the decades has often targeted communities in a discriminatory manner.
The letter asks the city councils to enact ordinances that will both prohibit the use of this system and promote community engagement, oversight, and extensive transparency for the implementation of any future law enforcement surveillance technology.
The Cranston City Council has scheduled a meeting for next Monday, September 13th to discuss the cameras. It is unknown if or when the two other City Councils plan to discuss the installation of these devices.