Is That Too Much To Ask?
In an unscripted moment, Representative Alex Marszelkowski (D District 52 Cumberland) (2nd Vice Chair House Finance) was briefly interrogated by Rep Patricia Morgan (R District 26 Coventry), seeking to understand the financial underpinnings of the $45M "Life Sciences Hub". Rep Morgan inquired as to the potential occupancy of the project, employing the Build It & They Will Come, Field of Dreams Analogy.
Hi-jinx ensued. Clearly misunderstanding the question, or simply unwilling to answer it, Marszalkowski attempted to conflate Big Bio, Big University support of the project, with the availability of actual dollars and cents, from willing investors or tenants. When Morgan pointed this out, Marszalkowski responded with a straight out of the PR Flack Handbook/Alphabet Soup/Word Salad of Canards regaling us about the proximity of Providence to New York City.
He never answered the question. One shudders to think if Rep Morgan has inquired about the property tax implications, new job creation numbers, or whether (gasp!) this utilization met the objectives of the creation of the 195 Corridor.
Private Public Partnerships, long a graveyard for Rhode Island Taxpayer Dollars, deserve a higher level of analysis, and disclosure, particularly from House Finance Leadership. Equally important? The real world financial prospects of said "investments".
The Life Science Hub may very well be a boon to Rhode Island. That's not what is at question here. The Coalition Radio Network is concerned about House Finance Leaderships' comprehension of the seemingly endless holes they dig for us.
(The Coalition Radio Network will from time to time issue "Videotorials", editorial content paired with relevant media. These "Videotorials" are in fact the absolute opinion of Management)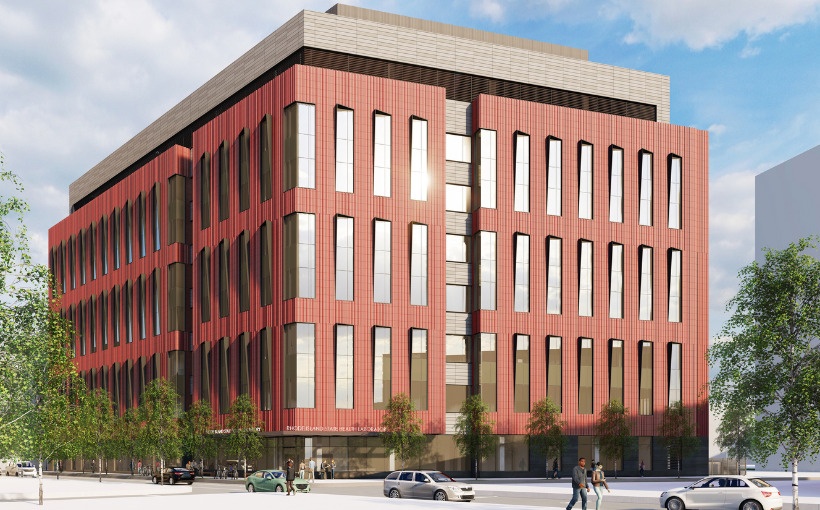 Related Video:
The Coalition goes back in time all the way to October, 2022, when then Governor/Candidate McKee hosted a ground breaking of a Life Sciences Hub that did not actually receive passage of enabling legislation until, well, this week! (June 9, 2023). Besides the still unanswered question of the composition of the Property Tax, as asked by Reporter Ford? Just how many of the pre election groundbreakings were political theater? (Hint: A Lot. There is a vacant lot in East Providence that saw its last shovel just before Election Day!)