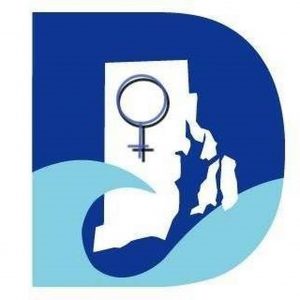 In a special election conducted this month, the Rhode Island Democratic Women's Caucus elected Samantha Weiser as the new Chair of the Caucus. Previously, Weiser served as an at-large member of the Executive Committee in the Women's Caucus. She is also a State Committeewoman for House District 7. She works as a product designer at Hasbro.
"I look forward to continuing the mission of our caucus–to ensure equality, power, and access for all women. We have a lot of work to do: the General Assembly still has yet to pass the Equality in Abortion Coverage Act, equal pay, and so many other pieces of legislation that would meaningfully impact the day-to-day lives of women throughout our state. As this legislative session comes to a close and we head towards a packed electoral season in 2022, the Women's Caucus will be there, working hard," said Weiser after she learned that she had won the special election for Chair.
The election results were revealed at the June fundraiser of the Women's Caucus, held on June 23. It was the first in-person event of the Caucus since February 2020.
"Samantha brings exceptional intelligence, work ethic, creativity, and people skills to the Women's Caucus and will be an outstanding leader," said Linda Ujifusa, Executive Committee member of the Women's Caucus and Portsmouth Town Council Vice President.
Samantha Weiser has replaced Liz Gledhill as Chair. Gledhill announced her resignation in May, ahead of the Fall 2020 academic year. She will begin studying for a graduate degree in Brown University's Master of Public Health program.
Samantha Weiser is the second person to serve as chair of the RI Democratic Women's Caucus, which was established in November 2019 after the state party changed its bylaws and made it impossible for the Women's Caucus to remain in the party and still continue serving its mission of ensuring equality in power, influence, and economic status for women and femme-identified people. Upon becoming unaffiliated with the state party, the RI Democratic Women's Caucus has doubled in size, with over 470 registered Democrats as voting members, and over 650 members total. Additionally 83% of the Women's Caucus endorsed candidates won their elections in 2020.
Weiser says her main focus for the near future of the Caucus will be advocating for legislation, working to elect supportive legislators, and expanding the Women's Caucus membership among women and non-binary people from all walks of life.