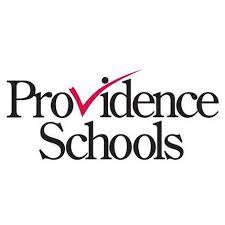 From The Providence Public Schools:
The Providence Public School District (PPSD) is pleased to announce its upcoming hiring event, hosting an impressive roster of over 190 candidates and 19 schools, which promises to be a remarkable opportunity to witness PPSD's commitment to providing excellent education in the community. The appointment-only hiring event is taking place on Saturday, June 3 from 9:00 AM to 4:00 PM at Providence Career & Technical Academy (PCTA). This event, which marks the District's largest hiring initiative of the year, will showcase the PPSD's commitment to ensuring the recruitment of highly qualified teachers and filling vacancies before the start of the new school year.
"The upcoming hiring event hosted by the Providence Public School District exemplifies our unwavering commitment to quality education in the community. By attracting a diverse pool of talented educators, under the Turnaround we are taking a significant step forward in ensuring exceptional learning experiences for all students," said Commissioner Angélica Infante-Green. "Teaching truly is the ultimate act of optimism and I encourage anyone interested in a rewarding career to pursue the teaching profession. This event underscores our dedication to providing the best education possible by attracting and retaining world-class talent in our schools. ."
"The June PPSD Hiring Event is a remarkable opportunity for us to showcase our District's dedication to attracting and hiring exceptional educators," said Providence Public School District Superintendent Dr. Javier Montañez. "With an impressive roster of candidates, we are demonstrating our commitment to providing the highest quality education to our students."
The hiring event will bring together a diverse range of talented individuals who have expressed their interest in joining PPSD's dedicated team of educators. As a district focused on fostering academic excellence and inclusive learning environments under the Providence Turnaround, PPSD believes this event will be a significant step forward in ensuring the continued delivery of outstanding educational experiences to students. The candidates will have the opportunity to engage in interviews with hiring managers representing specific schools and networks within the District.
While registration for this event has already closed and appointments have been scheduled, we encourage individuals who may have missed out on this opportunity but are interested in joining PPSD to apply directly for any of our open positions on the website or email careers@ppsd.org to register for an upcoming fairs.