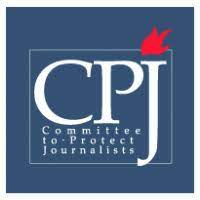 The Committee to Protect Journalists today welcomed new journalist safety guidelines published by the European Commission, and called on EU member states to implement them as soon as possible.
The nonbinding recommendation lists dozens of steps that states can take to ensure that journalists can work safely, including to prosecute all criminal acts committed against journalists; to ensure journalists' safety online; to require local authorities to create clear guidelines for protecting journalists covering public events; to address the harassment of female and minority journalists; and to take other actions to protect members of the press.
The European Commission established a Rule of Law Mechanism last year, which allows for an annual dialogue among member states and EU officials on topics including media freedom, and can provide a forum for the commission to push member states to adopt press safety measures.
"The European Commission has taken an important step by making journalists' safety a top priority. Now, EU states must take the initiative to make this recommendation a reality," said Tom Gibson, CPJ's EU representative. "Journalist safety is in jeopardy throughout Europe, and these guidelines provide a clear roadmap for leaders to protect the press. The European Commission should get tough with problematic member states, and use the Rule of Law Mechanism to make clear recommendations on what needs to be done at national level."
Yesterday, European Commission President Ursula von der Leyen spoke about the need to better protect journalists and announced the recommendation in her annual State of the Union speech.
She also stated that the commission will present a European Media Freedom Act in 2022, aimed at further strengthening media independence.