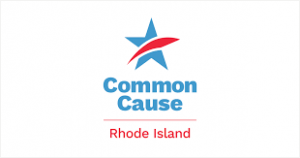 In an important win for voting rights,
the Supreme Court today rejected efforts
 by the Republican National Committee and Rhode Island Republican Party to try and block Rhode Island from eliminating witness/notary requirements for vote by mail in 2020 due to the COVID-19 pandemic
The state had agreed to drop the requirements via consent decree, resolving a lawsuit brought by the American Civil Liberties Union, the ACLU of Rhode Island, Campaign Legal Center, and the law firm Fried Frank on behalf of Common Cause of Rhode Island, the League of Women Voters of Rhode Island and three voters who face serious health risks if they contract the disease. Republicans unsuccessfully sought a stay of the consent decree from the Supreme Court.
More information on the case can be found here.
The following reactions are from:
Dale Ho, director, ACLU's Voting Rights Project: "The Supreme Court rejected the Republican Party's unconscionable attempt to undermine vote by mail and put thousands of Rhode Islanders at risk in the middle of a deadly pandemic." 
Steven Brown, executive director, ACLU of Rhode Island: "We are very pleased that the Republican Party's efforts to turn the fundamental right to vote into an episode of 'Survivor' has failed. We are grateful that our vulnerable plaintiffs and others like them will be able to vote securely from the safety and privacy of their homes as they did in June, without needing to risk their health or lives. Today's action is a victory for basic principles of democracy."
John Marion, executive director, Common Cause Rhode Island: "We are thrilled that the Supreme Court agreed not to stay the consent decree. Because of this order hundreds of thousands of Rhode Island voters will be able to safely cast their ballots without risking their health. Common Cause Rhode Island and our fellow plaintiffs are grateful for the court's action and everyone who made this important victory possible, including our attorneys at the ACLU, Campaign Legal Center, and Fried Frank."
Jane Koster, president, League of Women Voters of Rhode Island: "The court's decision today affirms our assertion that voters should never have to choose between their health and their right to vote. Democracy was upheld by today's decision. Witness and notary requirements do nothing to improve the security of our elections, and now voters can cast their ballots free from the burden of fulfilling these requirements during a deadly pandemic."
Danielle Lang, co-director, Voting Rights and Redistricting, at Campaign Legal Center: "Making voting safer during a pandemic is a good outcome for everyone, state election officials and advocates alike agree. Removing the witness and notary requirement will protect people's health and their right to vote."