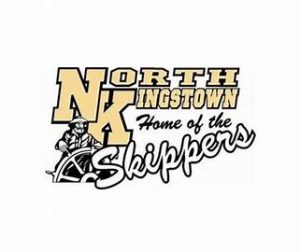 Responding to an appeal brought on behalf of two North Kingstown children by ACLU of RI cooperating attorney H. Jefferson Melish, R.I. Commissioner of Education Angélica Infante-Green ruled today that the school district could not ban the children from in-school learning solely because their parents had let them attend school last month while their father was waiting for the results of a Covid test.  The result came back positive for the father, and then for the children as well, leading to the quarantining of a number of other students at the middle school and high school that the children had been in contact with. 
Critical of the parents for allowing their children to attend school when they should have been kept at home while awaiting the father's test results, the school principals barred the two children from in-person learning for the rest of the school year. The parents appealed to the Superintendent, who upheld the ban, but reduced its length to February 3rd. Particularly concerned about the effect that the lack of in-school attendance was having on their middle school child, whose disabilities reduced the efficacy of remote learning, the parents sought the ACLU's help, which petitioned RIDE last week for an order to overturn the ban. 
While acknowledging the school officials' "best of intentions" to "send a clear message" about the need to follow state quarantine and isolation guidelines, the Commissioner's decision, quoting court cases and the ancient Greek playwright Euripides, emphasized that "it is time, and past time to discredit and repudiate the notion that the sins of the father should be visited upon hapless offspring. . . [W]hile the gods visit the sins of the fathers upon the children, in the absence of evidence, the law must not."  
 The decision, issued today by Hearing Officer Anthony Cottone and approved by Commissioner Infante-Green, further noted that: 
"the NKSD presented no evidence to support the notion that denying children in-person learning was a necessary and/or effective way to send a message to adults about the need for such compliance. On the other hand, there is plenty of evidence to suggest that the children . . . might well be harmed by denying them the opportunity to engage in in-person learning. As was noted, the Commissioner has emphasized that 'educational outcomes, social emotional health, and well-being of students are optimal when students can learn in-person.'" 
As is customary to protect the privacy of the minors involved, the decision does not include the name of the children or the family. 
In expressing gratitude for the Commissioner's decision, the mother of the children explained today: "My husband I are required to get tested for work. My husband had no known exposure nor did he start feeling severe symptoms until after receiving his positive results. I had just received a negative result and had no symptoms. As soon as we received the news that my husband's results were positive, we immediately picked our son up from school. Our daughter was not in school that day due to the high school's hybrid schedule. While our son remained completely symptom free, we had him tested that same day which revealed he was also positive." 
ACLU of RI executive director Steven Brown added: "We commend the Commissioner for recognizing that the needs and rights of students come first, and that it is fundamentally wrong to punish children in order to send a message to other parents."