The response from Rhode Island political leaders has been both swift and furious, in reaction to the leaked "working draft" of an opinion on Roe V. Wade to be delivered by The United States Supreme Court. The Coalition has reached out to dozens of  community leaders, and will continue to report reactions.
A protest is scheduled for 8PM at the Rhode Island State House. The Coalition will provide live coverage.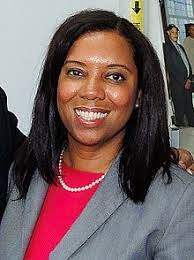 Lieutenant Governor Sabina Matos' Statement on Leaked U.S. Supreme Court Draft Opinion to Overturn Roe v. Wade
Women have a fundamental right to health care.
I was angry and saddened to wake up this morning and read reports that the Supreme Court has drafted an opinion that will overturn Roe v. Wade. The Court's draft opinion will rule that women are second class citizens. As a mother, I will not stand for that. I always have and always will be a staunch, unapologetic defender of a woman's right to access reproductive health care.
Two things are crystal clear this morning: First, elections matter. And second, Rhode Island must continue to protect women's access to health care because we cannot count on a partisan Congress to do that for us.
Mayoral Candidate/Providence Councilwoman Nirva LaFortune's Statement on the Impending Overturning of Roe v. Wade
The United States has reached a moment that many of us, including myself, have feared since 2016: the likely overturning of Roe v. Wade, the dismissal of decades upon decades of judicial precedent and restraint, and the fulfillment of the threat to people's ability to access reproductive healthcare everywhere.
Activists have been standing up to right-wing extremists for years, issuing warning after warning that enough was not being done to protect the rights of all birthing people.
Enough is enough. We need leaders at every single level of government who have a record of fighting on behalf of reproductive freedom, not just paying lip service now that the decision is looming. It has never been more important for leaders to reflect the people that they serve.
The challenges we face as a City, State, and Nation will only be solved by leading first with our shared experiences.
The overturning of Roe v. Wade will be a catastrophic error in the history of the Supreme Court. This decision will put families and birthing people at risk, and it will almost certainly lay the predicate for right-wing extremists to restrict the rights of our LGBT+ neighbors, the rights of people to access contraception, and more.
The reality is that today is a dark day. We will only see brighter days by coming together to fight for what is right and what we believe in.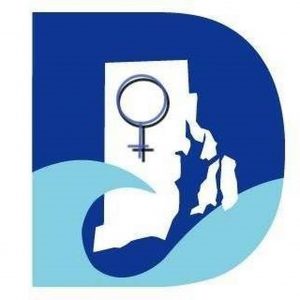 RI Democratic Women's Caucus Statement on Politico Report that the United States Supreme Court Will Strike Down Roe and Casey
The draft opinion in Dobbs v. Jackson Women's Health Organization disclosed in the May 2, 2022 Politico report is an unconscionable attack on individual liberty and portends a dangerous future where no human right is safe from right-wing activist judges. Make no mistake: this decision will not end abortions in the United States, just as Roe v. Wade in 1973 did not mark the beginning of abortions in the United States.  The effect of this decision is simply to prevent low-income and minority women access to reproductive health care. The Women's Caucus is proud to have been part of the coalition that successfully lobbied for passage of the Reproductive Privacy Act. But the fight for abortion rights for all did not end there. As part of the Campaign for Equal Abortion Coverage, the Women's Caucus supports the Equality in Abortion Coverage Act (EACA) in 2022. The EACA will ensure that abortions are covered in the state Medicaid program and associated plans as well as in the health plan used by state employees. The current ban on abortion coverage in these health plans reinforces racial and health inequality – just as the anticipated holding in Dobbs does. We call on the General Assembly to pass the EACA immediately. In four months, Rhode Islanders will cast ballots in pivotal state and federal elections. This news is a stark reminder of the importance for the Women's Caucus to remain steadfast in our mission to support Democrats who identify as and with women and support bodily autonomy and equality for all.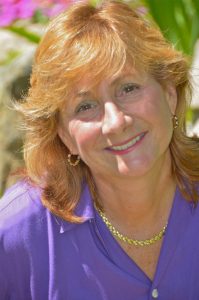 Representative Deborah Ruggiero Chairwoman, House Committee Innovation, Internet, Technology Member,  House Committee on Finance / Candidate For Lt Governor
Access to affordable reproductive healthcare is a woman's right.
Women's healthcare decisions are between her and her doctor not politicians.  We must beat back these relentless attacks on abortion access- a woman's right.  Congress must codify Roe v Wade in to federal law just like we did in RI– now let's pass Equality in Abortion Care Act- a matter of fairness and equity.
This adds coverage to those in the state Medicaid program.   This mostly impacts people who have low to modest incomes, people of color, and those who can least afford a pregnancy but don't have the financial resources.
The right to a legal abortion means nothing if you don't have access to affordable reproductive healthcare.
I'm proud that RI passed the Reproductive Privacy Act in 2019 .. that law is a critical backstop in this state knowing that the right to a safe, legal abortion are now at risk in this country.
Rhode Island General Treasurer/Congressional Candidate Magaziner Issues Statement On Supreme Court Draft Opinion That Would Overturn Roe v. Wade
Today General Treasurer and congressional candidate Seth Magaziner issued the following statement regarding the Supreme Court draft opinion in favor of overturning Roe v. Wade:
"If enacted, this ruling would be a horrible tragedy for millions of people who need access to abortion care. But we can fight back," said congressional candidate Seth Magaziner. "I am proud to have worked with hundreds of committed advocates to pass the Reproductive Privacy Act in 2019, and I will fight in Congress to codify Roe v. Wade into federal law.  We also must pass the Equality in Abortion Coverage Act in Rhode Island, because a women's right to reproductive healthcare should not depend on what type of health insurance she has."
Magaziner was an early and vocal supporter of the Reproductive Privacy Act (RPA), signed into law in 2019, that ensures Rhode Islanders' access to abortion through state law.
Magaziner's opponent, Republican Allan Fung, opposed the Reproductive Privacy Act that codified Roe v. Wade into Rhode Island law and has previously been endorsed by the RI Right to Life, a group that seeks to make abortion illegal.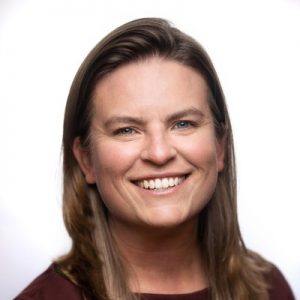 Joy Fox, Democratic Candidate for Congress in Rhode Island's Second District  (CD2)
"Since 1973, the US Supreme Court has recognized a woman's right to choose, and to control her health care decisions. Should the Supreme Court choose to overturn that, as has been reported, it will be up to the Congress to protect women's reproductive health. I'm ready to fight to protect our rights."