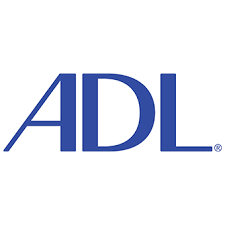 U.S. Senators Jack Reed and Sheldon Whitehouse and Congressmen Jim Langevin and David Cicilline today announced that seven high-risk, Rhode Island nonprofit organizations will be receiving funding to harden and upgrade their physical security to defend against violent attack. Funded by the Department of Homeland Security's Nonprofit Security Grant Program, these grants will help nonprofits support and integrate preparedness activities with broader state and local efforts and coordinate emergency preparedness among public and private community representatives.
The Rhode Island organizations receiving funding are:
Providence Hebrew Day School – $100,000
Temple Emanu-el – $100,000
Phillis Siperstein Tamarisk Assisted Living Facility – $95,336
Jewish Alliance of RI – $78,889
Brown RISD Hillel – $68,000
Jewish Community Day School of RI – $55,650
Congregation Beth David of Narragansett – $48,835
"These competitively awarded federal funds are designed to help improve security at local non-profits," said Senator Reed, a senior member of the Appropriations Committee who helped double NSGP funding to $180 million for fiscal year 2021. "I will continue working to prevent and prosecute hate crimes, combat anti-Semitism, and help community-based organizations address security risks."
"Rhode Island was founded as a haven for religious freedom, and we take that principle seriously to this day," said Senator Whitehouse. "The delegation secured this federal funding to provide religious organizations additional layers of security to help every Rhode Islander feel safe in their place of worship."
"We must do all we can to defend our local, high-risk nonprofits from those who wish to do them harm," said Rep. Langevin, a senior member of the House Homeland Security Committee who coauthored the legislation creating the nonprofit grant program. "In these precarious times, I'm proud that legislation I coauthored to protect vulnerable nonprofits is bringing federal dollars back home so that all Rhode Islanders can feel safe and secure."
"Antisemitism and the rise of white nationalist domestic terrorism are some of the greatest threats our country faces," said Rep. Cicilline. "These federal grants will provide meaningful security upgrades for Rhode Island non-profits to allow their staffs and community members to feel safe in places of worship, schools, and their homes."
According to the Anti-Defamation League, antisemitic incidents in the United States remain at historic levels, with a total of 2,024 incidents of assault, harassment and vandalism occurring in 2020. Since 2020, ADL has tracked 68 extremist incidents in Rhode Island, including white nationalist and antisemitic acts of hate.
"At a time of rising antisemitism and enhanced vulnerability caused by the constant threat of violence by domestic extremists, these grants provide Rhode Island non-profits and faith communities an opportunity to invest in security. In recent months we have witnessed that the threat is real and active, making the need to prioritize security urgent," said Robert Trestan, Regional Director of ADL New England. "We are grateful to Congressmen Langevin and the Rhode Island delegation for their leadership in securing these funds."