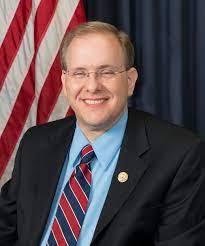 Grant workshop focused on funding from the American Rescue Plan Act
Congressman Jim Langevin (D-RI), the co-chair of the Bipartisan Disabilities Caucus, hosted a virtual grant workshop with the National Endowment for the Arts (NEA) and the Rhode Island State Council on the Arts (RISCA) for organizations from across the country working at the forefront of arts and accessibility. The workshop focused on funding available through the NEA from the American Rescue Plan Act and aimed to put disability-led and disability serving organizations in a strong position to successfully apply for this funding opportunity.
"The arts provide so many benefits for people with disabilities, like helping improve cognitive and motor skills and boosting self-esteem and emotional wellbeing. Art also offers an outlet for expressing many of the unique challenges that people with disabilities face," said Rep. Jim Langevin. "As a strong supporter of the arts, I'm grateful to NEA, RISCA, and other state arts councils that are working hard to make these funds available across the country so that organizations focused on art and accessibility can emerge from this pandemic stronger than ever."
Arts and culture organizations were among the hardest hit by the pandemic. These funds will allow organizations to make critical investments to reopen their doors and welcome back the public.  Organizations may apply for general operating support such as employee salaries, mortgage, and health and safety equipment.
"The Arts Endowment is grateful for Representative Langevin's leadership in the fields of disability rights and the arts," said National Endowment for the Arts Acting Chairman Ann Eilers. "We have a unique opportunity to work together to assist as many organizations as possible and encourage greater access to the arts for all."
"Congressman Langevin is a champion of the arts in Rhode Island and throughout the nation," said Randall Rosenbaum, Executive Director of the Rhode Island State Council on the Arts. "We are proud of his work on behalf of the arts and culture in Washington, and thrilled that he hosted this important workshop by the National Endowment for the Arts, designed to help organizations that serve people with disabilities access funding through the American Rescue Plan to support necessary arts programming for these historically underrepresented communities."
The NEA received $135 million in the American Rescue Plan Act, representing a strong commitment from President Biden and Congress to the arts and a recognition of its value to our economy. In April, as required by statute, the Arts Endowment made available 40 percent of those funds to the state arts agencies and regional arts organizations. The NEA will award the remaining amount in direct grants.
More information about grants through the American Rescue Plan is on the NEA website. This includes application guidelines, FAQs, and a growing collection of applicant resources. The deadline for applications is August 12.