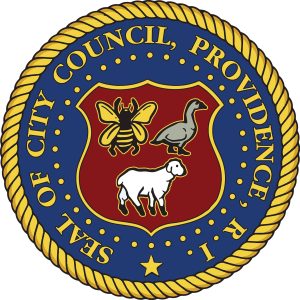 At tonight's City Council meeting, councilors urged state lawmakers to pass a Rhode Island percentage income payment plan (PIPP) for electric and natural gas utility customers who may be struggling to pay their bills. The resolution points to rate hikes in electricity and natural gas for many Rhode Islanders still recovering from losses and deep debts caused by the COVID-19 pandemic.
Providence PIPP Snapshot-50031

PIPPs:
allow consumers living near or under the Federal Poverty line to pay a percentage of their income (in the 3-6% range) for gas and electricity
are working to positive effect in 12 states nationwide, where elderly customers' heating bills were lowered by 90% on the program
over 20,000 RI households have their electricity or gas shut off for non-payment annually
"A PIPP is about making sure that people have what they need to take care of their families during the costly winter season," said Council President Rachel Miller (Ward 13). "These plans are beneficial investments for residents throughout Providence and across our state."
"I urge our state legislators to listen to this appeal from our city council at a time when utility costs have risen has high as 47%. Many of our residents simply cannot afford to pay their utility bills," added Councilman Pedro Espinal (Ward 10).
Appointments
The following appointments were made by City Clerk Tina Mastrioanni:
Caleb T. Horton was appointed City Archivist for a four year term
Sheri A. Petronio was appointed First Deputy City Clerk
Angela J. Harris was appointed First Deputy City Clerk
Donna M. Peligian was appointed First Deputy City Clerk
Claire E. Girard was appointed Clerk Liaison of the Department of City Clerk by City Clerk Mastroianni.
El Concejo Municipal Apoya los Planes de Pago de Ingresos Porcentuales para Clientes con Problemas de Gas y Electricidad
En la reunión del Concejo Municipal de esta noche, los concejales instaron a los legisladores estatales a aprobar un plan de pago de ingresos porcentuales (PIPP) de Rhode Island para los clientes de servicios públicos de electricidad y gas natural que pueden tener dificultades para pagar sus facturas. La resolucion apunta a aumentos en las tarifas de electricidad y gas natural para muchos habitantes de Rhode Island que aún se están recuperando de pérdidas y deudas profundas causadas por la pandemia de COVID-19.
PIPP:
• permitir que los consumidores que viven cerca o por debajo de la línea federal de pobreza paguen un porcentaje de sus ingresos (en el rango de 3 a 6 %) por gas y electricidad
• están trabajando con un efecto positivo en 12 estados de todo el país, donde las facturas de calefacción de los clientes mayores se redujeron en un 90 % gracias al programa
• más de 20,000 hogares de RI tienen su corte de electricidad o gas por falta de pago anualmente
"Un PIPP se trata de asegurarse de que las personas tengan lo que necesitan para cuidar de sus familias durante la costosa temporada de invierno", dijo la presidenta del consejo Rachel Miller (Distrito 13). "Estos planes son inversiones beneficiosas para los residentes de Providence y de todo nuestro estado".
"Insto a nuestros legisladores estatales a que escuchen este llamamiento de nuestro concejo municipal en un momento en que los costos de los servicios públicos han aumentado hasta en un 47 %. Muchos de nuestros residentes simplemente no pueden pagar sus facturas de servicios públicos", agregó el concejal Pedro Espinal (Distrito 10).
Equipo
La Secretaria Municipal Tina Mastrioanni hizo los siguientes nombramientos:
Caleb T. Horton fue nombrado archivista de la ciudad por un período de cuatro años
Sheri A. Petronio fue nombrada Primera Secretaria Municipal Adjunta
Angela J. Harris fue nombrada Primera Secretaria Municipal Adjunta
Donna M. Peligian fue nombrada Primera Secretaria Municipal Adjunta
Claire E. Girard fue nombrada Secretaria de Enlace del Departamento de Secretaria Municipal por la Secretaria Municipal Mastroianni.