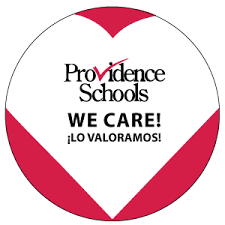 The Providence Public School District (PPSD) will be closed Friday, February 3, 2023, to ensure student safety during the expected extreme cold and wind chill weather conditions. Before and after school programs including sports are also canceled for Friday. Saturday school is also cancelled.
For employees, PPSD will enact a Level ONE adverse weather policy. This means the following:
Adverse Weather/Adverse Event – Level One
During a Level One event, the District remains open and operational. All non-union and union employees who are considered 12-month employees will report to work. Twelve-month union employees will report to work in accordance with the language in the appropriate collective bargaining agreement, unless otherwise directed by the Superintendent or his/her designee.
Employees who are unable to report to their regularly scheduled work location can report to an alternate work site at their supervisor's discretion.  Should an employee elect not to report to work during a Level One Adverse Weather/Adverse Event, the employee can discharge accrued personal s ick time contingent or vacation time up and may be permitted to discharge accrued on approval by the employee's supervisor.