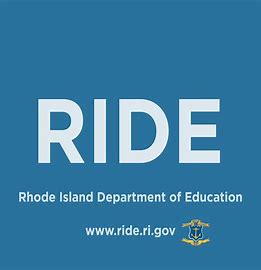 Commissioner Angélica Infante-Green and the Rhode Island Department of Education (RIDE) today announced a new tool for families to register to be notified when the 2023-2024 RI state Pre-K lottery officially opens. RI Pre-K, entering its 15th year, provides free, high-quality Pre-K education to 4-year-old children in 18 communities across Rhode Island.
"We know there's tremendous interest and demand for RI Pre-K seats, and that's why we are giving families of eligible 4-year-olds the opportunity to fill out a simple form to be notified when the 2023-2024 RI Pre-K lottery opens," said Commissioner of Education Angélica Infante-Green. "We're encouraging parents to use this new tool so they'll know as soon as possible when the RI Pre-K lottery officially opens so they can submit an application for their child."
Families can use the RI Pre-K lottery notification tool by visiting RIPreK.com.
Currently Rhode Island has 127 RI Pre-K state classrooms in 18 communities across the state, serving more than 2,300 four-year-old children. Communities with RI Pre-K classrooms: Bristol-Warren, Central Falls, Coventry, Cranston, East Providence, Johnston, Middletown, Newport, North Kingstown, North Providence, Pawtucket, Providence, South Kingstown, Warwick, Westerly, West Warwick, and Woonsocket.
To be eligible to attend, children must be 4 years old by September 1, 2023, and be residents of one of the identified RI Pre-K communities.
For more information on the 2023-2024 RI Pre-K Programs and the lottery application process please visit our RIDE RI Pre-K Page.