Pawtucket Residents! Click The Image Below To Participate In A City Wide Survey For What Is Arguably The Most Important Job Search In Pawtucket History!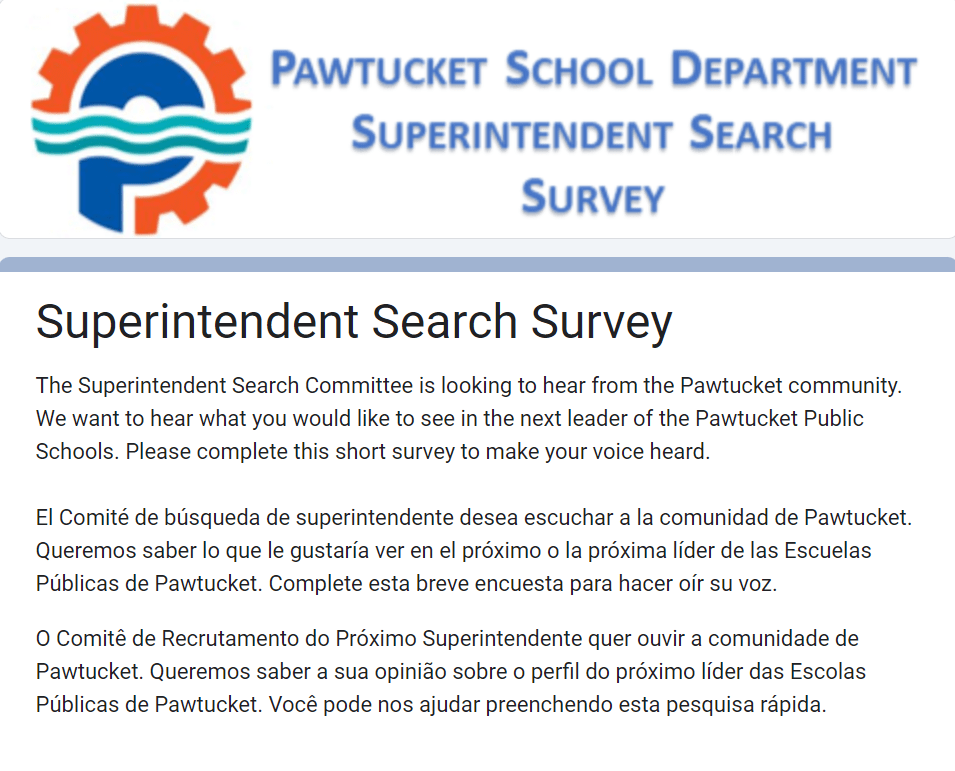 The City of Pawtucket School Department wants to hear from you! And you've got till April 15th to weigh in! (The Coalition is attempting to verify this date) Click the link above to login to the survey. This is your only chance to formally "Weigh In"
A special "Search Committee", under the direction of current School Committee Member, former School Committee Head Erin Dube has been formed. (Their next meeting is Monday April 17th at 5PM) Importantly, the Search Committee has created a formal job description for the position. Both Job Description & Job Requirements are listed below!
The Job Description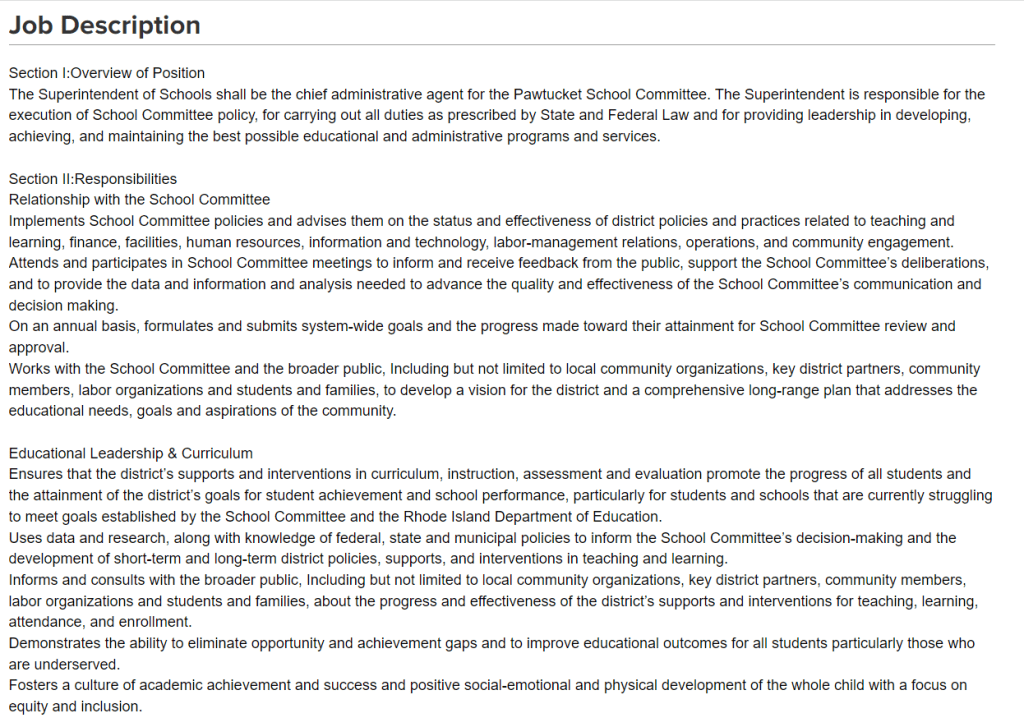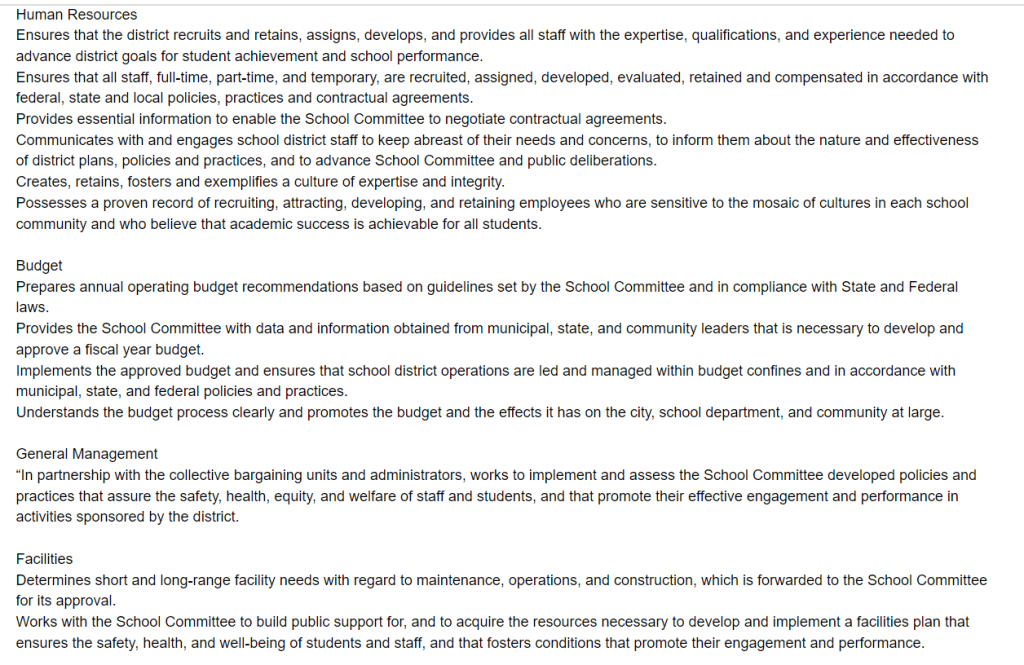 Job Requirements