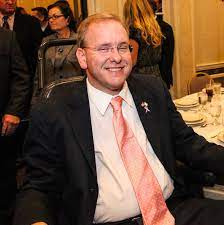 Congressman Jim Langevin (D-RI) today voted for S.J. Res. 14, a Joint Resolution to reinstate key environmental protections limiting methane emissions and roll back President Trump's decision to eliminate standards for the oil and gas industry. Supported by Democrats and Republicans, S.J. Res. 14 seeks to restore Obama-era pollution standards contained in the Clean Air Act. The House passed the resolution 229-191.
"President Trump was wrong to eliminate all Clean Air Act protections against dangerous methane emissions, which threaten our public health and accelerate the climate crisis," said Rep. Langevin. "We need to act boldly to reduce our emissions and mitigate the worst impacts of climate change before it's too late. I'm glad the House moved today to restore these critical protections for our environment, and I will continue fighting to combat the unfolding climate crisis."
Methane is about 84 times more powerful a greenhouse gas than carbon dioxide when measured over a 20-year period. The oil and gas sector is the largest U.S. industrial source of methane pollution, releasing over 16 million metric tons of methane in 2019. Methane emissions also are often comingled with other pollutants. These toxic compounds impact more than 9 million Americans, and can worsen asthma, affect lung development in children, and increase the risk of cancer, immune system damage, and neurological, reproductive, and developmental problems.