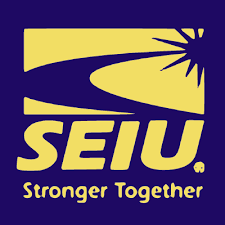 Today, Rhode Island home childcare providers who are members of SEIU 1199 New England, together with representatives from the RI Department of Human Services, announced they reached an important new contract settlement agreement on December 3, 2022, after nearly a year of bargaining. The new contract agreement represents important progress for hundreds of home childcare providers, whose critical service supports both childhood development and our local economic recovery.
"Our new contract is the best Christmas gift home childcare providers could have hoped for. It will provide us with relief and allow us to maintain the quality of childcare our parents rely on every day. Increased CCAP rates means more food supplies and enough income to pay for gas, utilities and rent. What's more, the training program will help us update our knowledge of children's behavioral nutritional and educational needs," said Alexandra Flores, a Providence home childcare provider.
"Today's announcement is important for the stability, growth, and future of Rhode Island's home childcare workers. The progress achieved in this contract was realized through collaborative discussions focused on ensuring an opportunity for success for this important group of the state's workforce. They are a tremendous resource for our children, working parents, and our economy," said Ron Racine, Senior Associate Director, RIDHS.
SEIU 1199NE and RIDHS worked collaboratively to address important issues impacting home childcare providers and the families they serve. The new 3.5 year contract will provide:
Home childcare providers will now be included in the Brightstars system and as a result, the home childcare providers will now have a voice in Brightstars. Home childcare providers will have the opportunity to shape upcoming changes to the Brightstars system to make it more responsive to the home childcare environment.
Immediate across the board CCAP rate increases. The home childcare provider rates will receive the same percentage of market rate as childcare centers, with rates increasing as much as 30 percent for home childcare providers this year.
A 2.5 percent rate increases in years 2 and 3 of the contract.
Over 1 million dollars in retroactive payments, dating to January 1, 2022, issued immediately upon the execution of the contract.
The establishment of a retirement savings plan for providers (non-State funded)
A $375,000 increase in funding for the union-employer joint training fund, ESF, over the three years of the contract.
A computing device worth up to $1,000 provided to every provider.
Historically, home childcare providers, who are predominantly Latina women of color, have struggled with lower wages, low reimbursement rates, and lack of retirement, as well as high out-of-pocket expenses. Home childcare providers offer a critical service that allows parents to remain in, or rejoin, the workforce, which contributes to the economy and provides an economic boost to working class communities. Providers are trained professionals, leaders in their community, and serve populations that have been hard hit by Covid-19 and its residual effects.
"Many providers had to close during the pandemic because they did not have enough kids to earn a living. Now this new contract will be motivating for them by giving them more financial stability to renew their licenses and pay for supplies, lead inspection, extra assistance and rent," said Emma Villa, a home childcare provider from Providence, "This is the news we have been waiting for. It's not just for the contract, it's for the community who will see how important our work is. We now finally have the recognition and support we need and deserve."
###
District 1199 SEIU New England represents 29,000 health care and service workers in Connecticut, Rhode Island, and Southeastern Massachusetts. In Rhode Island, 1199 SEIU NE represents over 4,000 members. 1199 SEIU NE is affiliated with the Service Employees International Union (SEIU) – a union of over 2 million members across the United States, Puerto Rico and Canada. SEIU has been a national leader in pushing the growing Fight for $15 and a Union movement.
Proveedoras de Cuidado Infantil en el Hogar y RIDHS Anuncian Componentes Claves de un Nuevo Acuerdo de Negociación Colectiva
PROVIDENCE – Hoy, las proveedoras de cuidado infantil en el hogar de Rhode Island, que son miembros de SEIU 1199 New England, junto con representantes del Departamento de Servicios Humanos de RI, anunciaron que habían llegado a un importante nuevo acuerdo de contrato el 3 de diciembre de 2022 después de casi un año de negociación. El nuevo acuerdo representa un progreso importante para cientos de proveedoras de cuidado infantil en el hogar, cuyo servicio esencial apoya tanto el desarrollo infantil como nuestra recuperación económica local.
"Nuestro nuevo contrato es el mejor regalo de Navidad que las proveedoras de cuidado infantil en el hogar podrían haber esperado. Nos proporcionará un alivio y nos permitirá mantener la calidad de la atención infantil en la que nuestros padres confían cada día. El aumento de las tarifas del CCAP significa más suministros alimentarios y suficientes ingresos para pagar el gas, los servicios públicos y la renta. Además, el programa de formación profesional nos ayudará a actualizar nuestros conocimientos sobre las necesidades nutricionales y educativas de los niños", dijo Alexandra Flores, una proveedora de cuidado infantil de Providence.
"El anuncio de hoy es importante para la estabilidad, el crecimiento y el futuro de las proveedoras de cuidado infantil en el hogar de Rhode Island. El progreso logrado en este contrato se realizó a través de discusiones colaborativas centradas en garantizar una oportunidad de éxito para este grupo importante de la fuerza laboral del estado. Son un tremendo recurso para nuestros niños, sus padres trabajadores y nuestra economía", dijo Ron Racine, Director Asociado Senior, RIDHS.
SEIU 1199NE y RIDHS trabajaron en colaboración para abordar cuestiones importantes que afectan a las proveedoras de cuidado infantil en el hogar y las familias a las que sirven. El nuevo contrato de cuatro años proporcionará:
Las proveedoras de cuidado infantil en el hogar ahora se incorporarán en el sistema de Brightstars y, como resultado, las proveedoras de cuidado de niños en el hogar ahora tendrán una voz en Brightstars. Las proveedoras tendrán la oportunidad de dar forma a los próximos cambios en el sistema de Brightstars para que sea más sensible al entorno de cuidado infantil en el hogar.
Un aumento inmediato y generalizado de las tarifas de CCAP. Las proveedoras de cuidado infantil en el hogar recibirán el mismo porcentaje de la tarifa de mercado que los centros de cuidado de niños, con un aumento de las tarifas de hasta el 30 por ciento este año.
Un 2.5 por ciento de aumento de las tarifas de CCAP en los años 2 y 3 del contrato.
Más de 1 millón de dólares en pagos retroactivos, que datan del 1 de enero de 2022, emitidos inmediatamente después de la ejecución del contrato.
El establecimiento de un plan de ahorro para la jubilación de las proveedoras (no financiado por el estado).
Un aumento de 375.000 dólares en la financiación del fondo de desarrollo profesional ESF, durante los tres años del contrato.
Una computadora de valor de hasta 1.000 dólares proporcionada a cada proveedora.
Históricamente, las proveedoras de cuidado infantil en el hogar, que son predominantemente mujeres latinas de color, han luchado con salarios bajos, bajas tasas de reembolso, falta de jubilación, así como altos gastos de bolsillo. Las proveedoras ofrecen un servicio fundamental que permite a los padres permanecer o reincorporarse en el mercado laboral, lo que contribuye a la economía y proporciona un impulso económico a las comunidades trabajadoras. Las proveedoras son profesionales formados, líderes en su comunidad, y atienden a poblaciones que se han visto duramente afectadas por Covid-19 y sus efectos residuales.
"Muchas proveedoras tuvieron que cerrar durante la pandemia porque no tenían suficientes niños para ganarse la vida. Ahora este nuevo contrato será motivador para ellos a darles más estabilidad financiera para renovar sus licencias y pagar los suministros, la inspección de plomo, la asistencia extra y la renta", dijo Emma Villa, una proveedora de cuidado infantil en el hogar de Providence. "Esta es la noticia que estábamos esperando. No es sólo por el contrato, es por la comunidad, que verá lo importante que es nuestro trabajo. Por fin tenemos el reconocimiento y el apoyo que necesitamos y merecemos."