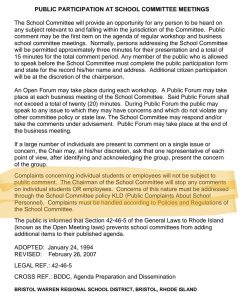 Rumour Has It:
Parents across the State, from a broad swath of Public School Districts, are burning up the phone lines, discussing a mass exodus from Rhode Island Public Schools, in advance of the March Census Date. The enrolled student population at that moment impacts the State of Rhode Island funding formula for the next school year.
Masking, Curriculum, and overall school performance have been repeatedly mentioned as the impetus for the overwhelming frustration exhibited by Parents from virtually every corner of Rhode Island life. 
The Coalition has reached out to RIDE for confirmation. 
We will continue to update this story as it develops.