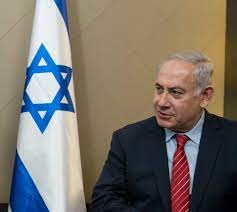 Congressman Cicilline Statement onNew Israeli Government
Congressman David N. Cicilline (RI-01), Chair of the House Foreign Affairs Subcommittee on the Middle East, North Africa, and Global Counterterrorism issued the following statement after the new Israeli government was sworn in.
  "Congratulations to the people of Israel and Prime Minister Netanyahu on the formation of a new government. The U.S.-Israel relationship is built on an historical, shared commitment to democracy and the rule of law. I look forward to advancing our shared priorities and maintaining Israel's position as a secure, Jewish, and democratic state.   "While government formation is an accomplishment, I remain deeply concerned by many provisions in the coalition agreements, as well as the rhetoric and policy positions espoused by new far-right members of the government, including on issues related to the treatment of Arab Israelis and LGBTQI+ individuals, approach to a final status agreement between Israel and Palestinians, and ensuring an independent judiciary and adherence to the rule of law. These views run counter to our shared values, challenge Israel's relationships with its neighbors, and inflame tensions with Palestinians.   "I will continue to engage with the Israeli government on these challenging issues as well as to advance peace, prosperity, and security across the region and for all citizens of Israel."
Cicilline Leads Congressional Delegation toMiddle East and Eastern MediterraneanMembers Visited Bahrain, Kuwait, Qatar, Greece
Congressman David N. Cicilline (RI-01), Chair of the House Foreign Affairs Subcommittee on the Middle East, North Africa, and Global Counterterrorism, this week led a Congressional Delegation to Bahrain, Kuwait, Qatar, and Greece. The Delegation visited with American troops in theater, met with American military and diplomatic representatives in each country, and examined U.S. military and foreign policy in the region. The six-member bipartisan delegation included Representative Joe Wilson (R-SC), Representative Susan Wild (D-PA), Representative Kat Cammack (R-FL), Representative Sara Jacobs (D-CA), and Representative Amata Coleman Radewagen (R-American Samoa).said Congressman Cicilline "This trip was a bipartisan demonstration of the support and respect Members of Congress have for our men and women in uniform and their families."   While in Bahrain, the Delegation met with American servicemembers on Christmas Eve to celebrate the holidays, including with a choir performance and Christmas tree decorating contest. They had dinner with Vice Admiral Brad Cooper, Commander of U.S. Naval Forces CENTCOM, and U.S. Embassy Deputy Chief of Mission David Brownstein to discuss the U.S. strategic footprint in the country.   The delegation then traveled to Kuwait, where they served a Christmas meal to servicemembers at Camp Arifjan and met with Kuwaiti Foreign Minister Sheikh Salem Al Sabah.   On December 26, the Delegation visited Qatar, where they received a Windshield Tour of AUAB installations, including patriot batteries, and was briefed on the activities of the Combined Air Operations Center. They also met with Qatari Ambassador Essa Mohamed Al-Mannai, Director of Americas Department of the Ministry of Foreign Affairs, and U.S. Ambassador Timmy T. Davis. The Delegation had the opportunity to hear from senior U.S. diplomatic and military officials supporting the mission at Camp As Sayliyah as well as tour the Education Center, which is providing schooling for children who have recently been evacuated from Afghanistan.   The Delegation's last country visit was to Greece on December 27, where they met with and received briefings from U.S. Embassy Officials and representatives from the Hellenic military. The group also met with U.S. Air Force personnel during a tour of MQ-9 facilities and U.S. Army personnel during a tour of army combat aviation facilities in Stefanovikeio, where they witnessed a joint training exercise that demonstrated the level of cooperation and interoperability between the U.S. and Hellenic militaries.   The Delegation's meetings provided key insights into the role of U.S. Central Command (CENTCOM) in the Middle East, the importance of U.S. presence in the region, the status of regional partnerships, and how the combatant command is addressing current national security and foreign policy priorities. These priorities include managing near-peer competition and tensions in the Eastern Mediterranean, supporting Israel's integration into CENTCOM and continued Afghan evacuations, and encouraging regional security cooperation to counter shared threats like those emanating from Iran and its proxies.
  "I was honored to spend the holidays with U.S. servicemembers in the Middle East and Eastern Mediterranean and learn more about the important work they are doing to advance U.S. priorities and keep Rhode Islanders and all Americans safe," 
The Delegation Joins A Choir Performance On Christmas Eve In Bahrain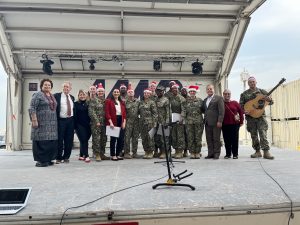 The Delegation With Servicemembers & Base Personnel In Bahrain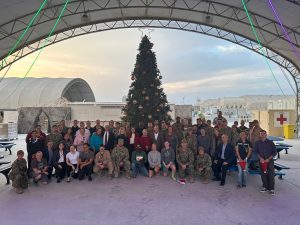 Members Serve A Christmas Meal To Servicemembers At Camp Arifjan, Kuwait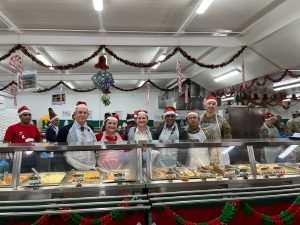 Members Serve A Christmas Meal To Servicemembers At Camp Arifjan, Kuwait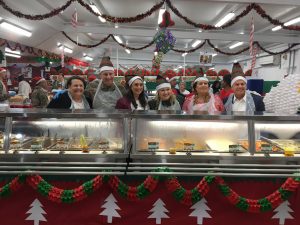 Members Serve A Christmas Meal To Servicemembers At Camp Arifjan, Kuwait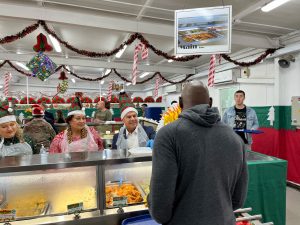 Members Meet With Kuwaiti Foreign Minister Sheikh Salem Al Sabah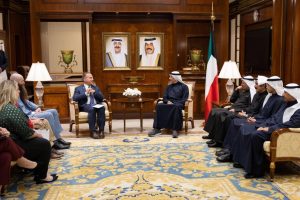 Members With Brigadier General Jeffrey Heasley & CARE Director Joseph Young At
Camp As Sayliyah, Qatar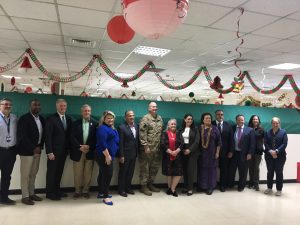 Members With Acting Deputy Chief Of Mission Kristin Roberts & U.S. And Hellenic Military Officials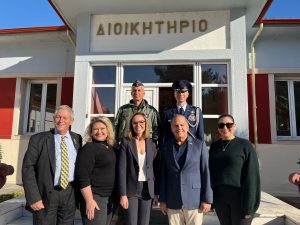 Members With Senior Hellenic military officials, 1st Army Lieutenant General Angelos Houdeloudis and Hellenic Tactical Air Force Lieutenant General George Fasoulas
Members With U.S. Air Force Personnel At MQ-9 Facilities In Larissa, Greece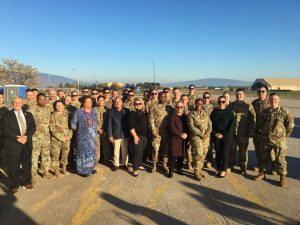 Members With U.S. Army Personnel During A Tour Of Army Combat Aviation Facilities In Stefanovikeio, Greece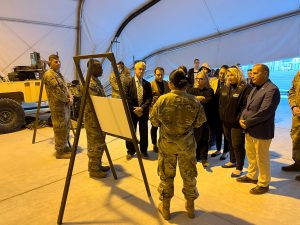 Members With Senior Hellenic Military Officials, 1st Army Lieutenant General Angelos Houdeloudis and Hellenic Tactical Air Force Lieutenant George Fasoulas