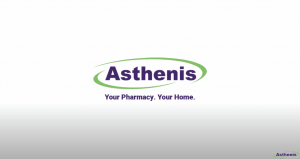 City of Providence hosting clinic with capacity to administer over 1,000 vaccine doses
Mayor Elorza and Asthenis Pharmacy Founder Dr. Eugenio Fernandez today announced a City of Providence large-scale COVID-19 Vaccine Clinic for residents 18 or older. The clinic is scheduled for Thursday, December 30, 2021, at the Providence Career and Technical Academy. Over 1,000 appointments are open and available on a first-come-first-served basis.
"As we are seeing cases rise and continued strain on our healthcare and hospital systems, we all have to do our part to keep one another safe," said Mayor Jorge O. Elorza. "Our team has hosted four clinics over the past three months, and we will continue to work with our partners like Asthenis Pharmacy who are doing tremendous work to enroll and vaccinate our residents. If you or a loved one still need your vaccine or booster shot, I encourage you to sign up for an appointment today."
This clinic is offering the Moderna COVID-19 vaccine, including booster doses, for people aged 18 and older only. According to the Rhode Department of Health, individuals 18 or older are eligible to receive a booster dose of the Moderna COVID-19 vaccine at least six months after completing their initial series of Moderna or Pfizer vaccines. Individuals 18 or older are also eligible to receive a booster dose of the Moderna COVID-19 vaccine at least two months after the date of their first Johnson & Johnson dose. For more information, please visit the Rhode Island Department of Health website.
Providence residents who are technologically able can register themselves for open appointments by visiting the below registration link:
Registration Link: https://bit.ly/3sr6ehq
1.    Providence Career and Technical Academy, 41 Fricker St, Providence, RI 02903
2.    Vaccine administered: Moderna COVID-19 Vaccine
3.    Age: 18+ (Moderna)
Residents who need assistance signing up for an appointment are encouraged to dial 3-1-1 or (401) 421-2489 to speak with a Mayor's Center for City Services Representative who can walk them through the enrollment process in English or Spanish.
COVID-19 vaccine clinics adhere to all COVID-19 safety guidelines and best practices, including wearing a mask while indoors. If residents are sick or in quarantine for COVID-19, they are encouraged to stay home and book a new appointment.
For updates regarding the City's vaccination efforts, all residents are encouraged to visit the VaccinatePVD website or contact the Mayor's Center for City Services at City Hall by dialing 3-1-1 or downloading the PVD311 mobile application now available on the Apple App Store and Google Play.
Independent Media relies on the generosity of viewers & sponsors. In this chaotic year, the most often heard feedback we receive? We. Ask. The. Questions.
Help The Coalition Continue Our Mission Of "Outrage Porn Free, Civilly Disobedient Media"
Like. Share. Follow. Sponsor. Advertise! And please, buy a T Shirt?